Written By: Emilio Bernardo-Ciddio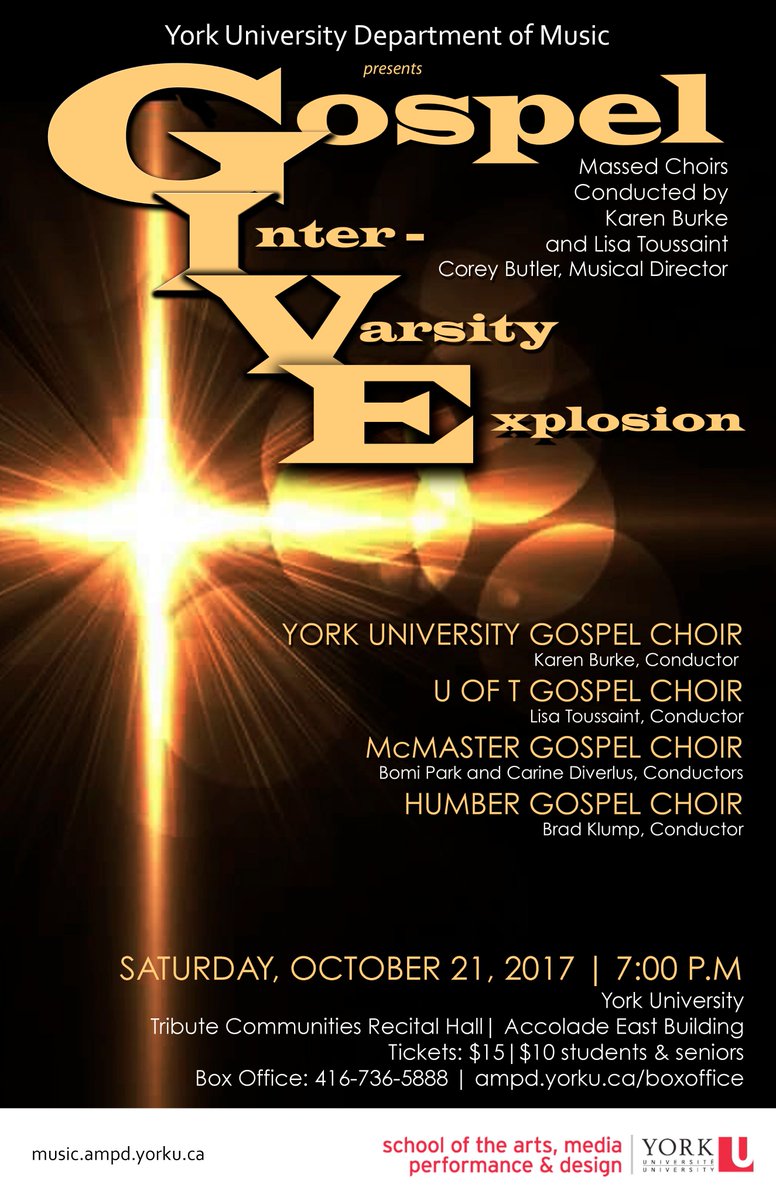 On Saturday, October 21st at 7pm, a collective of university gospel choirs came together to spread love and happiness to their audience in YorkU's own Tribute Communities Recital Hall.
The performance is an annual event that brings together Toronto student gospel choirs to share their music with each other and with their audiences. This year, the performance brought together the YorkU Gospel Choir (YUGC), the University of Toronto (UofT) Gospel Choir, and the McMaster Gospel Choir.  Unfortunately, Humber was not able to make it due to the labour disruption.