Written by Clara Ziane, with photos by Kateryna Vatsyk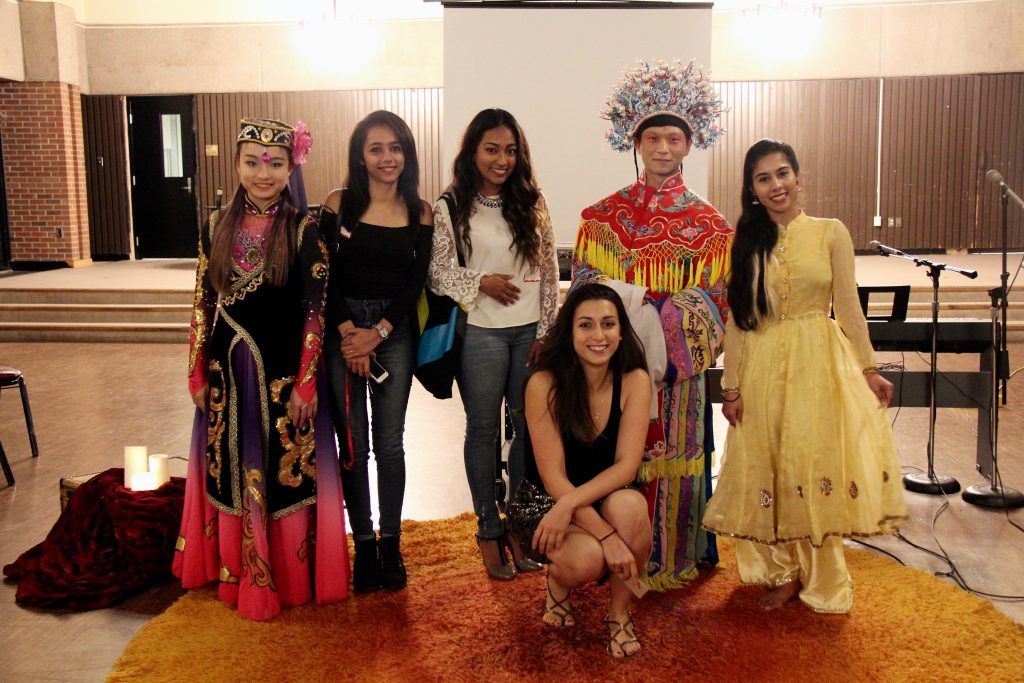 On October 18th, 2016 at 6:00pm sharp, the doors of the Winters Dining Hall open onto AMPD's third ever World Cabaret.
The School of the Arts, Media, Performance, & Design is a true home away from home for hundreds of international students, who come from around the world and enrich the faculty in countless ways. For that reason, it became one of AMPD's top priorities to make these students' journeys at York unforgettable!


In the fall of 2015, AMPD launched the International Student Engagement Program, which aims to provide international students with a real support system, as well as a network in Canada. The program started off with the first World Cabaret, which gave international students a stage to showcase their talents and be awarded a $50 Bookstore gift card. Artists and performers were selected by a team of Student Ambassadors and Mentors (SAMs) upon auditioning for the event. Past performances have included music, theatre, bubble shows, spoken words, and dance. In addition, art exhibits and film viewings have also been part of the cabaret.



The International Student Engagement Program has grown since our first event. The attendance at the World Cabaret has doubled in one year, and events have been added. For the first time this year, AMPD organized an international student orientation to facilitate the transition of students who had just arrived in Canada. In addition, the faculty and Winters College co-host a bi-weekly world café in the Junior Common Room, where students can enjoy yummy treats and a free cup of coffee or tea while mingling with their peers.


As students of AMPD and Winters College, it is important for us to show our appreciation for the cultures of our peers; as well as to give them equal opportunities to showcase their talents and be rewarded for their work.
More events will be taking place this semester as part of the International Student Engagement Program! Stay tuned!