Written by: Aida Oquendo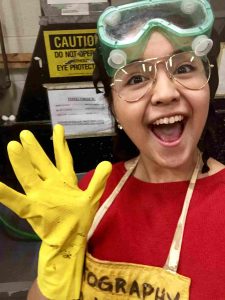 Hi folks! My name's Aida; I'm an international student from Venezuela and I'm also a 4th year Film Production Student. Today, I'll talk about Film Processing and Development and why I chose to go through this process for my thesis film.
First things first: I want to go out with a BANG! So I spent a lot of time coming up with a story for my short film that would make me feel proud and happy. My short film is titled "Hysteria, the Young Artist" and it tells the story of a young girl named Hysteria who loves to draw but her father isn't very encouraging of her passion. In the short, Hysteria meets a dark entity called Friend who gives her all the love and support she was lacking, making her feel happy and safe—but why?