Written by: Gloria


Do you like theatre? Are you poor? Well boy oh boy is this the blog post for you!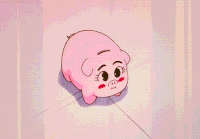 As art students, it is important that we stay in the loop of what kind of new work is being put out in the world as we are studying to do the same. Unfortunately, with OSAP being unreliable and theatre prices skyrocketing, it is getting more and more difficult for students to enjoy all the professional work being put out there.
So to help a broke buddy out, there are several ways to get discounted tickets and enjoy all kinds of theatre Toronto has to offer!
There are all kinds of discounts offered for students. The first place to check is on HipTix. This program helps you find discounted tickets for all kinds of shows in downtown Toronto. They even have $5 tickets ($7 with tax). In order to get in on this great deal, you are going to need to download the TOnight app from the App store or on Android. Once you have it, enjoy the savings and the variety.
If you are under 19, great news! Some theatres, like Soulpepper, offer $5 Rush tickets to students under 19 if they come an hour early to the performances. And you can always check a performance's website to see if they offer discounted tickets for students if you don't like the HipTix prices.
Now go forth and save while enjoying all of the great and sometimes not so great theatre Toronto has to offer!