Written By: Tiana
School can be tough, and classes can be long. But what sometimes feels longer is the break in between classes! However, with the perfect hang out spot on campus, these breaks before, after, and between classes will pass by in a breeze, and might even become fun.
Haven't found the perfect space to relax during your down time? Here are 10 of my favourite places for AMPD students to chill.
The Fireside Lounge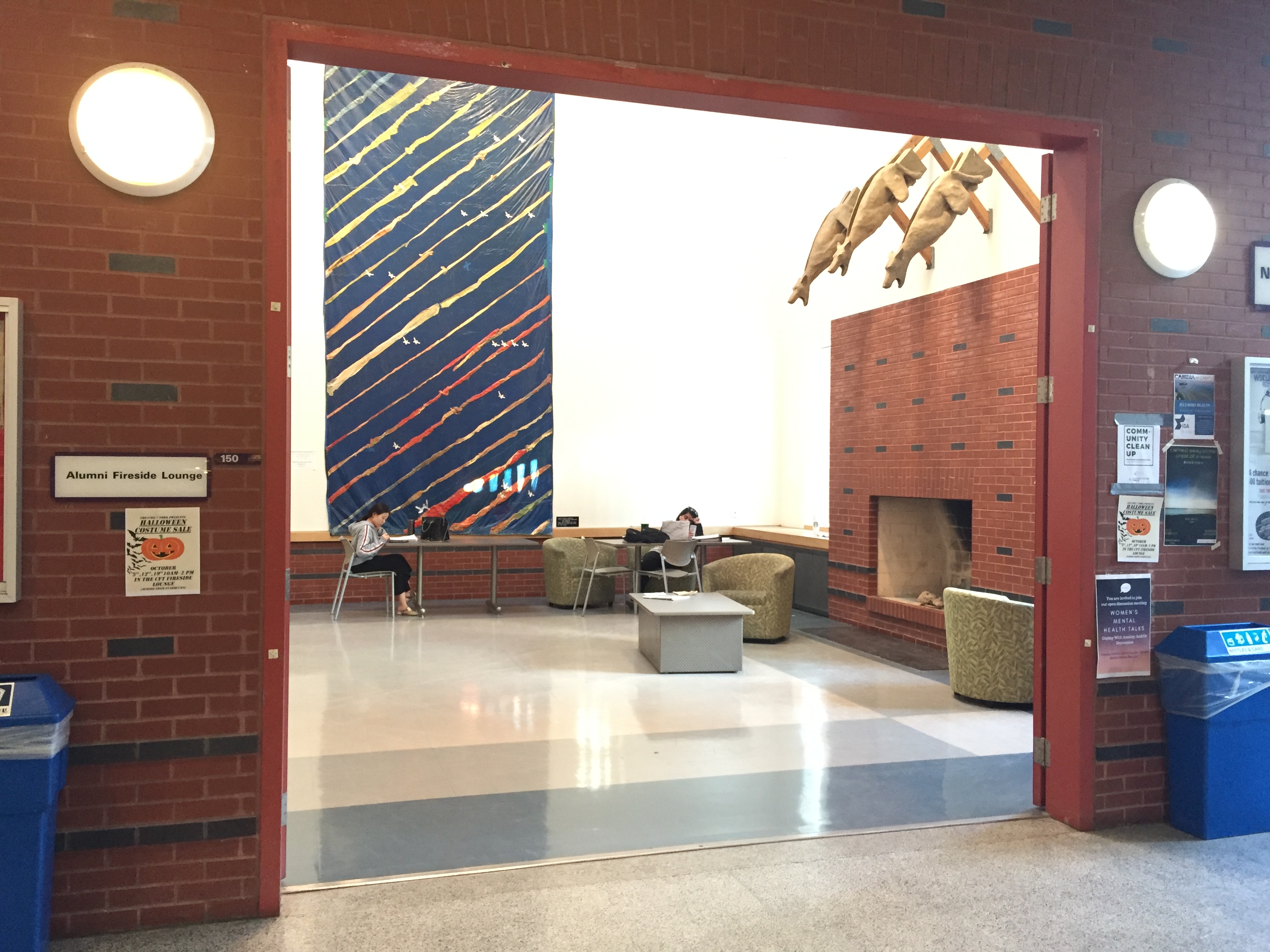 The Fireside Lounge offers a cozy alcove within the CFT (Centre for Film and Theatre) featuring large art on the walls, comfy arm chairs, coffee tables, and big windows that fill the space with warm sunshine. Located opposite Starbucks, the Fireside Lounge is a great place to sip your coffee (if you dare brave the long line at Starbucks) and bask in the sunny glow all year round.
CFA Lobby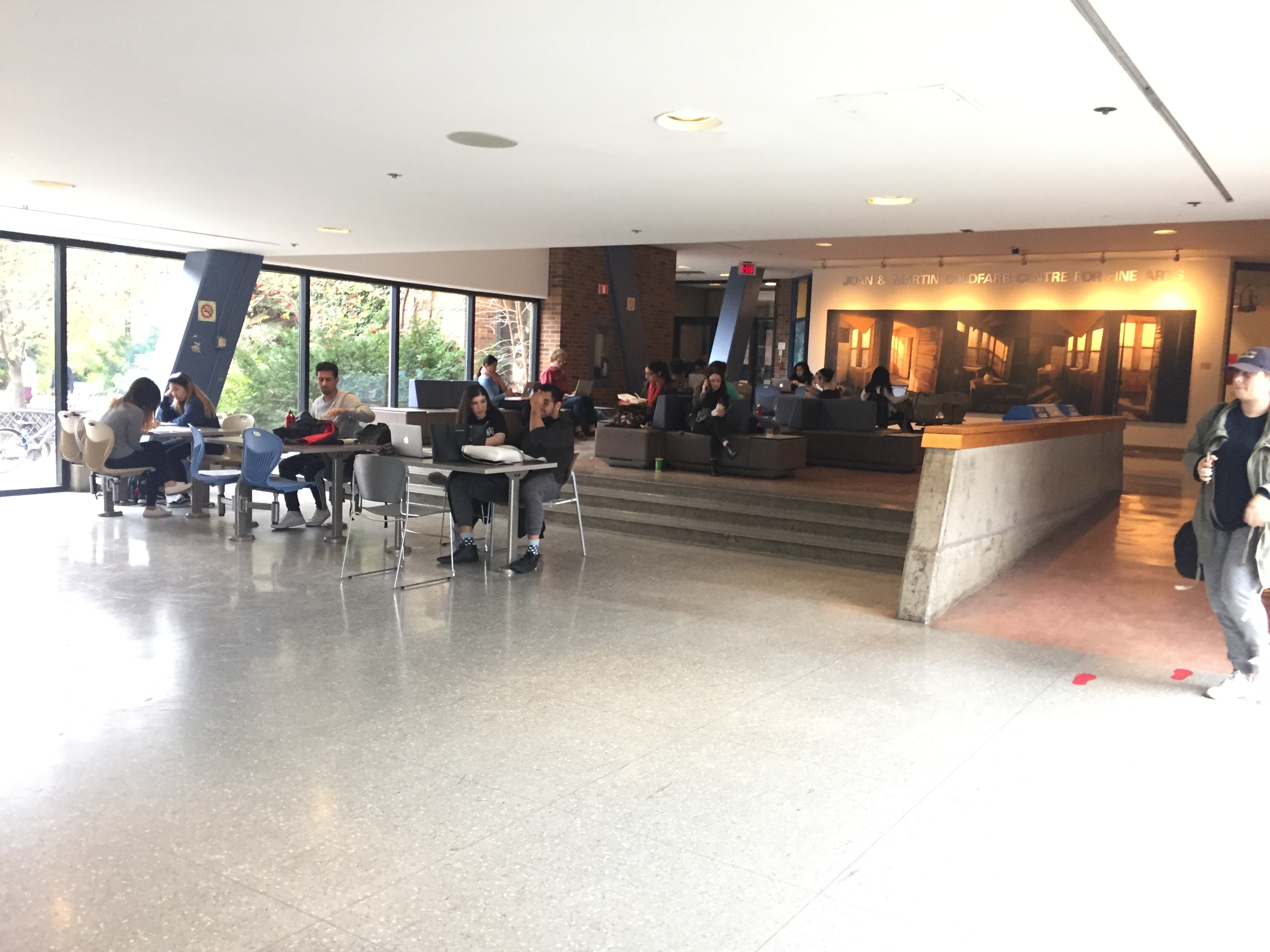 Just a short walk from the Fireside Lounge, you can find a cluster of couches, benches, tables, and chairs in the Joan and Martin Goldfarb Centre for Fine Arts lobby. While there, feel free to pop by the SAM centre and say hi to your friendly SAMs, or check out the current exhibits at the Special Projects Art Gallery.
TEL Cafe Seating Area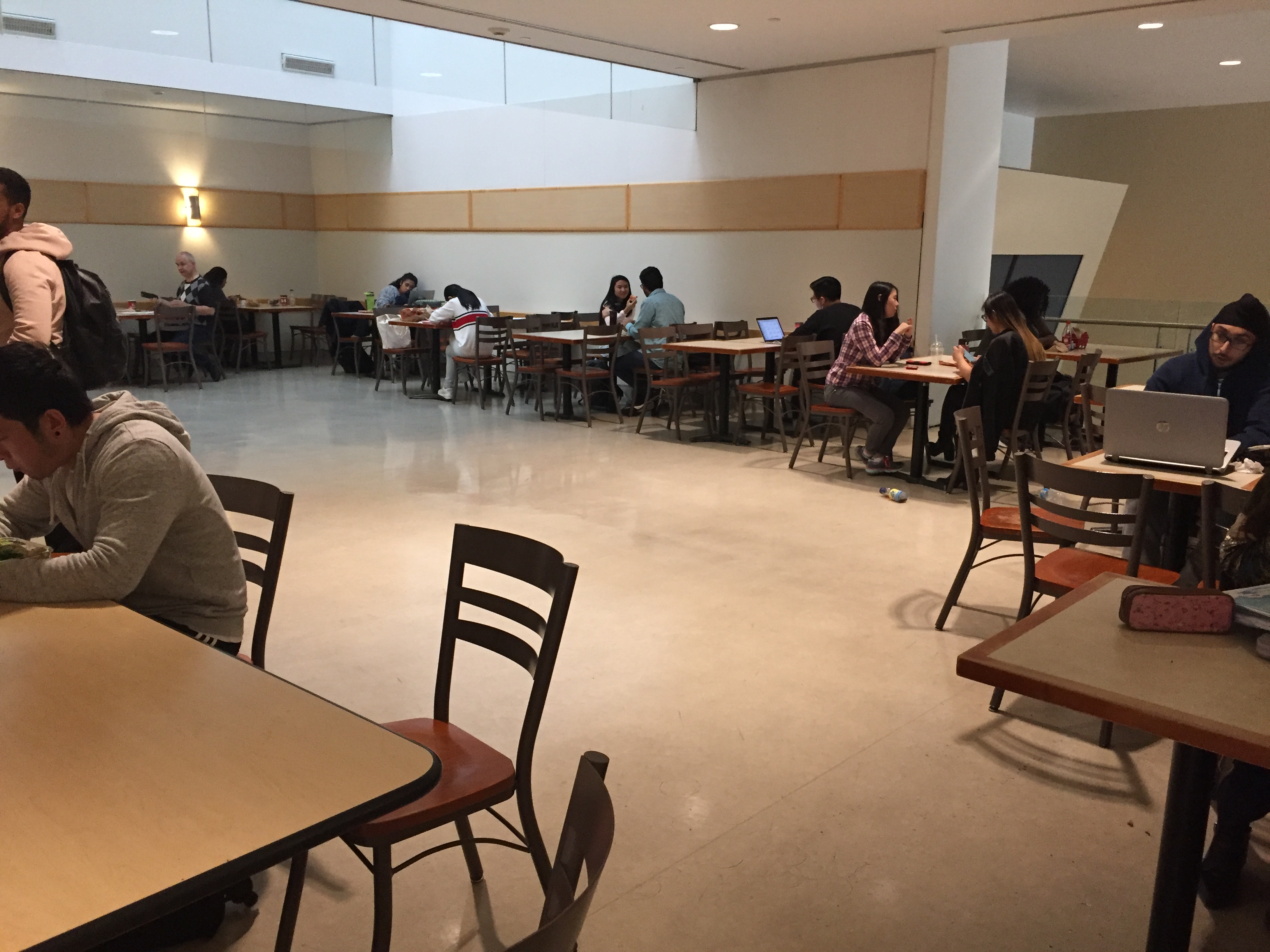 Out the doors and across Fine Arts Road is the Victor Philip Dahdaleh Building (formerly known as the TEL building). Just past the doors and to the left, there's a plentitude of tables and seating for anyone looking to meet with friends or chow down some lunch. Conveniently, there is an adjacent cafe with a variety of food offerings to suit any preference or dietary need.
Film Lounge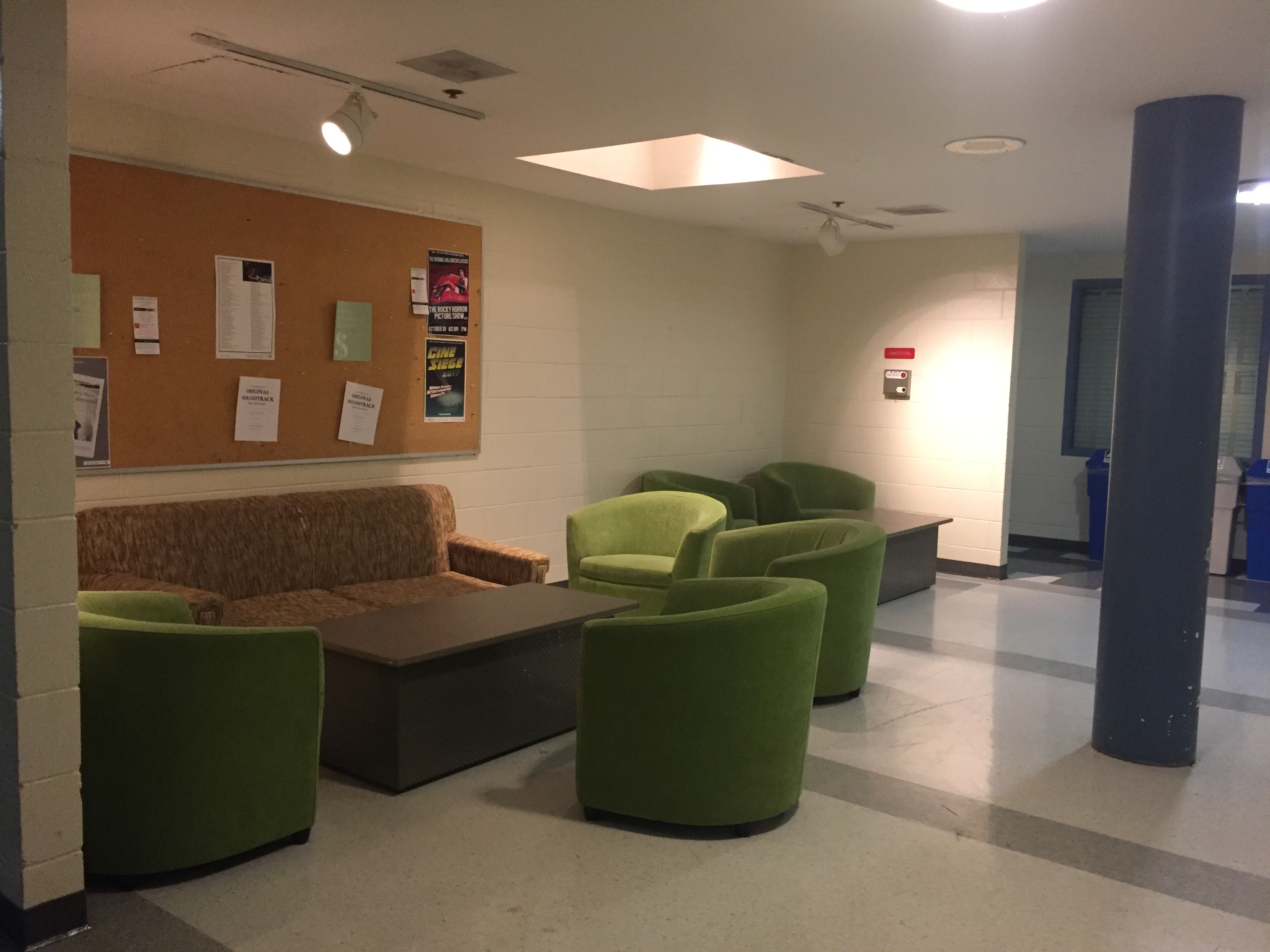 A secret hideaway in the Centre for Film and Theatre, the Film Lounge is tucked away in the East hallway of the building on the ground floor. This space with couches and coffee tables is primarily for film students, but there's often extra room for other students to enjoy.
Martin Family Lounge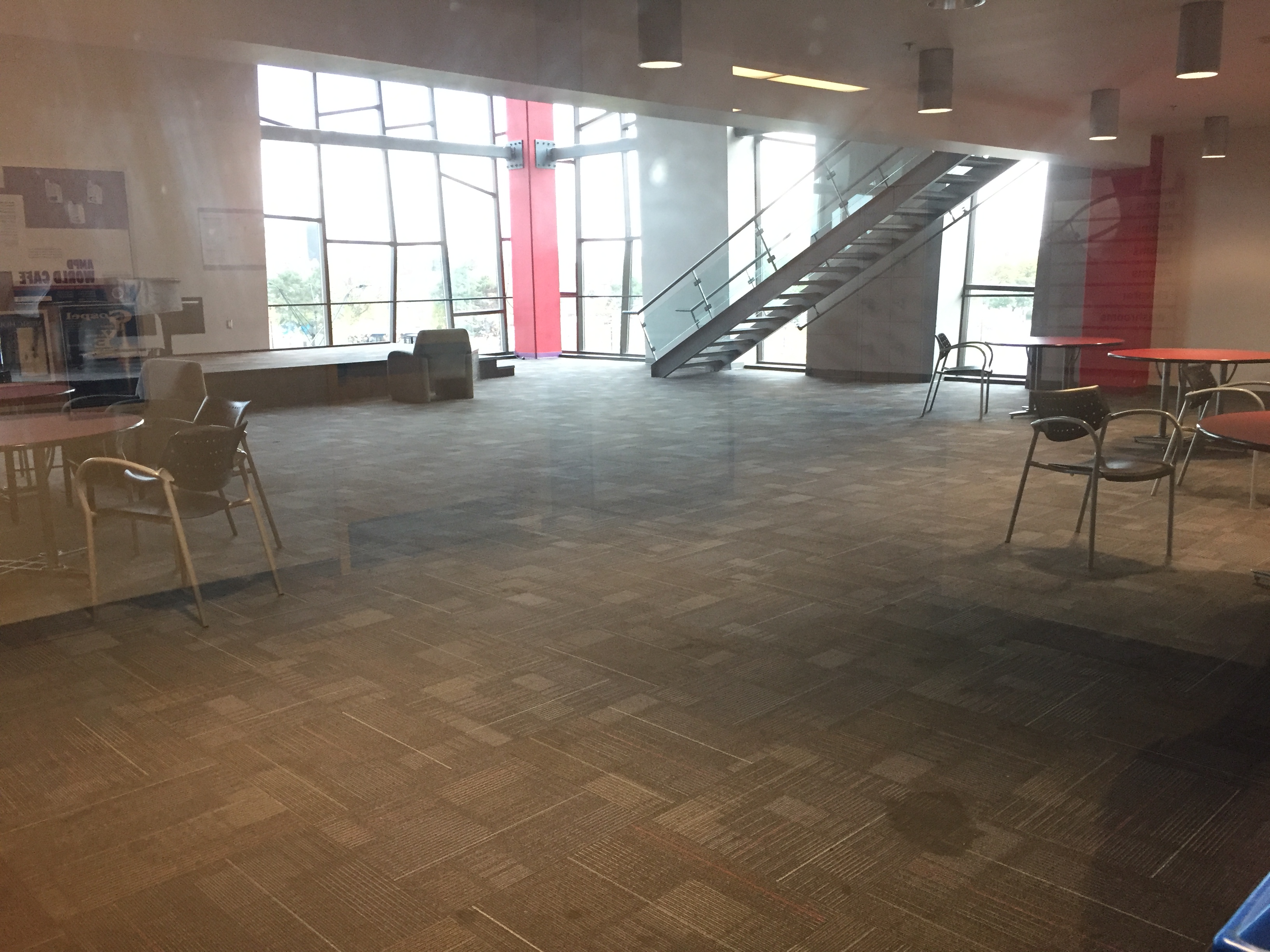 On the second floor of the Accolade East Building, the Martin Family Lounge is a great place to hang out between classes, and more importantly, is an excellent rehearsal space. In addition to the spacious bottom floor, there is a staircase that leads to the second floor of the lounge where there are additional couches, tables, and chairs.
Upper Floors of Student Centre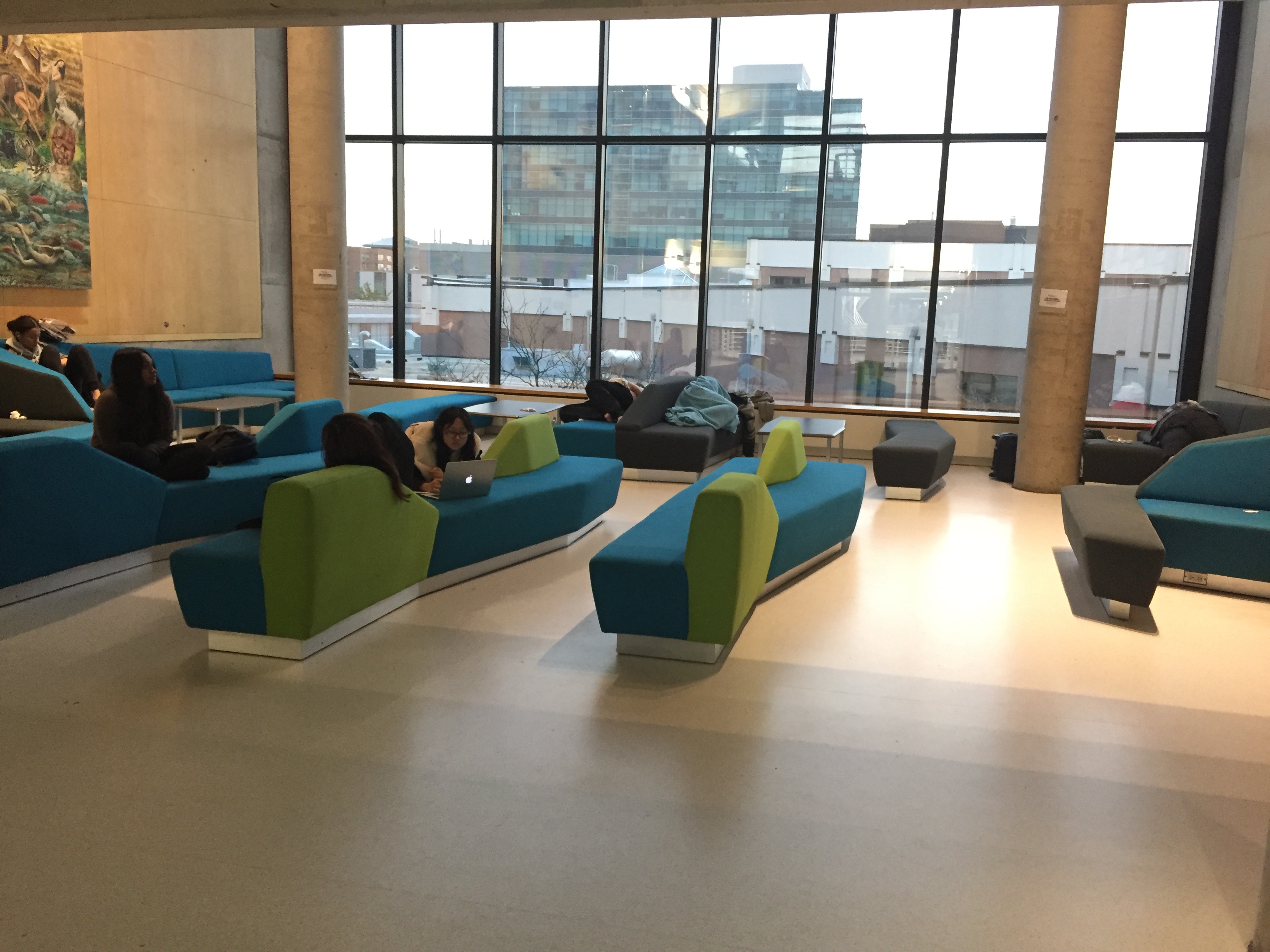 The Student Centre is well known for having a wide variety of food options, as well as the abundant seating on the first and second floor. However, not many know that if you climb up the big spiral staircase at the West end of the Student Centre, it leads to the third and fourth floors. These upper floors house offices for organizations and clubs such as the York Federation of Students, as well as a multitude of couches and benches on both ends of each floor next to big windows. Students can often be seen lounging with friends, studying, or taking a quick snooze between classes.
2nd Floor of Scott Library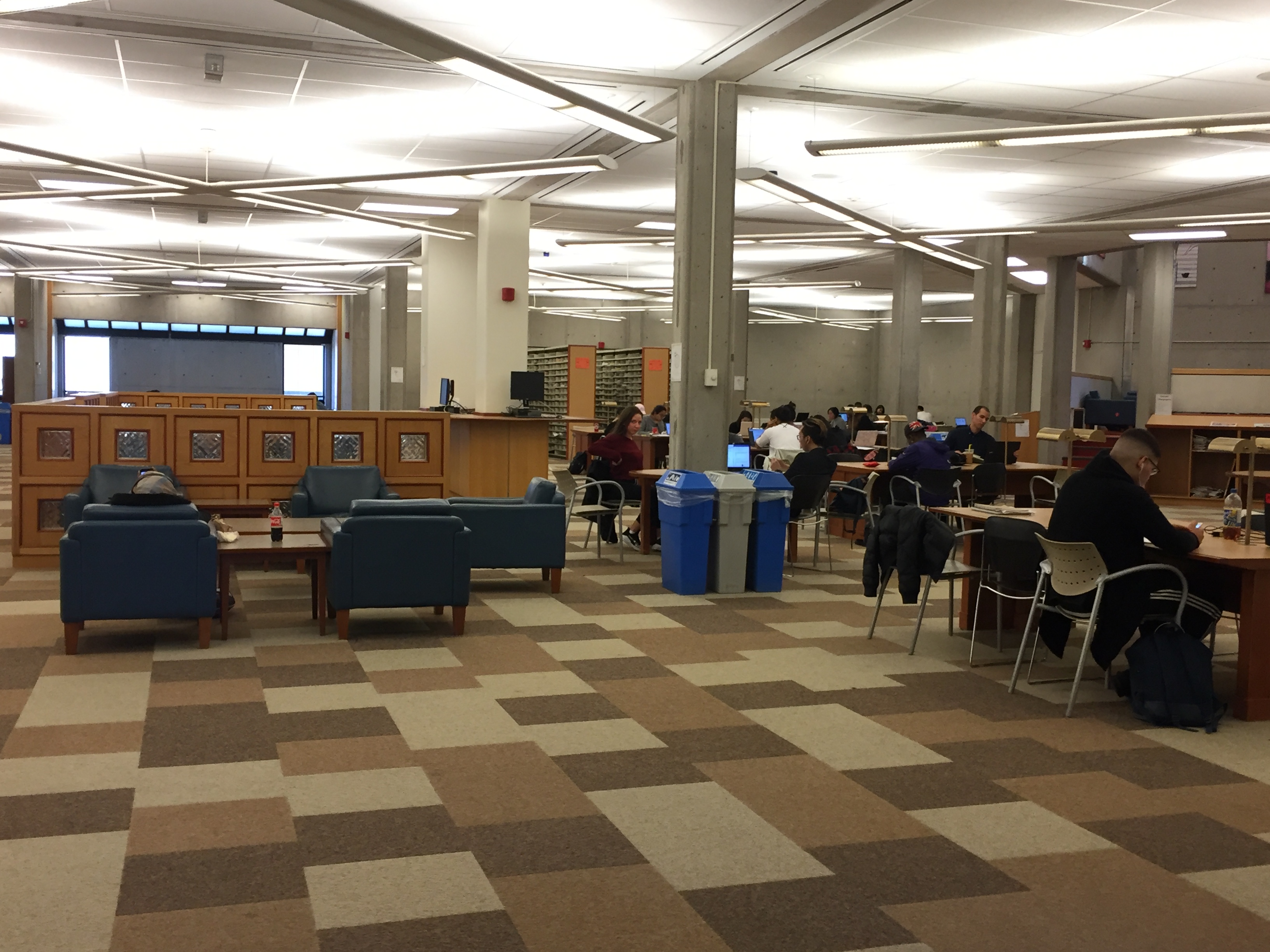 The second floor of the Scott Library offers an assortment of tables, chairs, individual desks, and armchairs. This location is ideal for individual quiet time with a book, some headphones, catching up on work, or studying. While there, feel free to swing by the Learning Commons where you can find assistance in a variety of fields such as career path, learning obstacles, and writing help.
Winters College Junior Common Room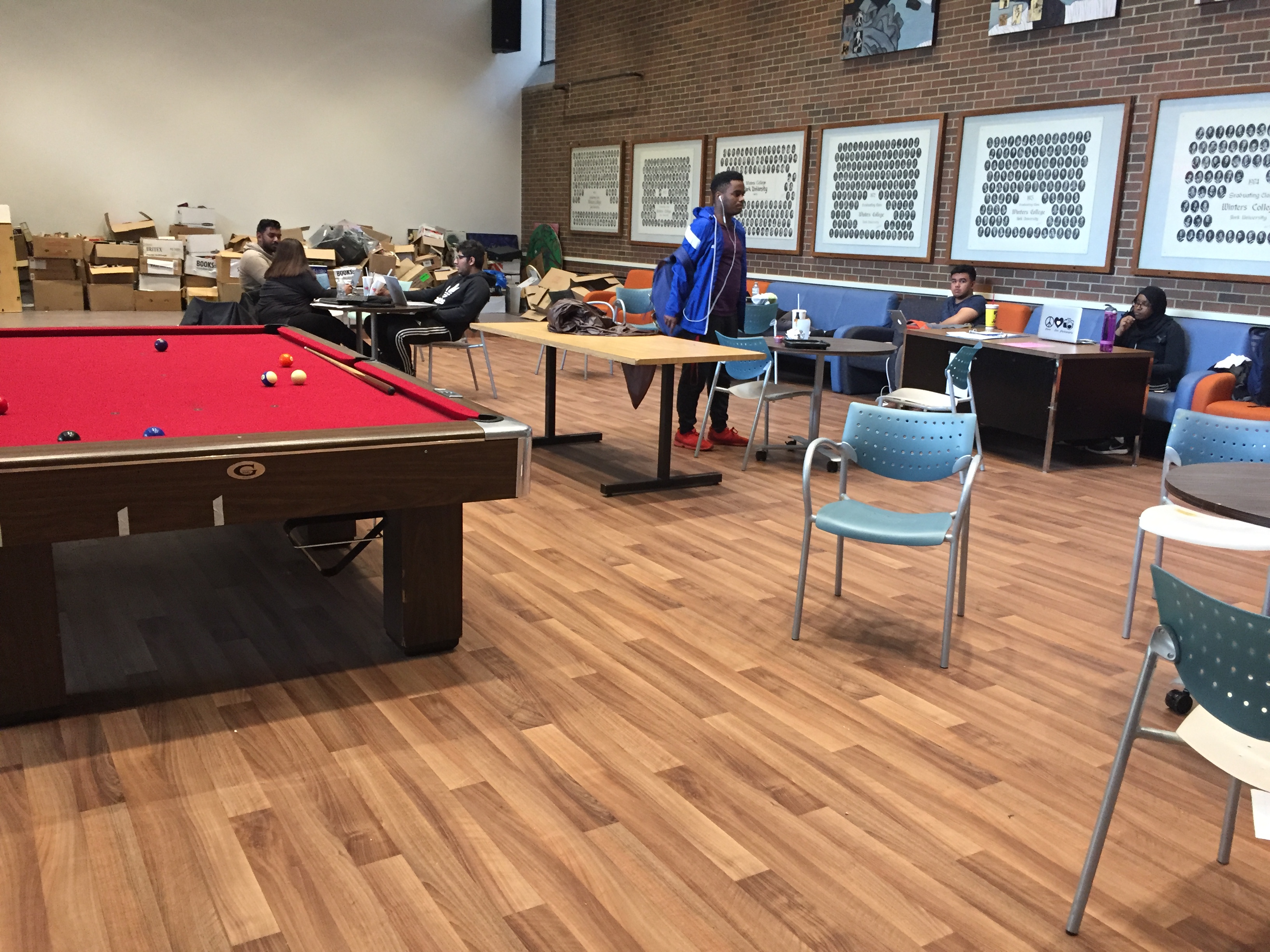 Winters College is a welcoming home for all AMPD students. The Junior Common Room is located on the basement level of the college, and has a variety tables, chairs, couches and board games, as well as table tennis and a pool table. This is a great space to hang out with friends, or meet new ones! The JCR is always bubbling with excitement, so swing on by if you want a great social escape between classes.
Winters College Dining Hall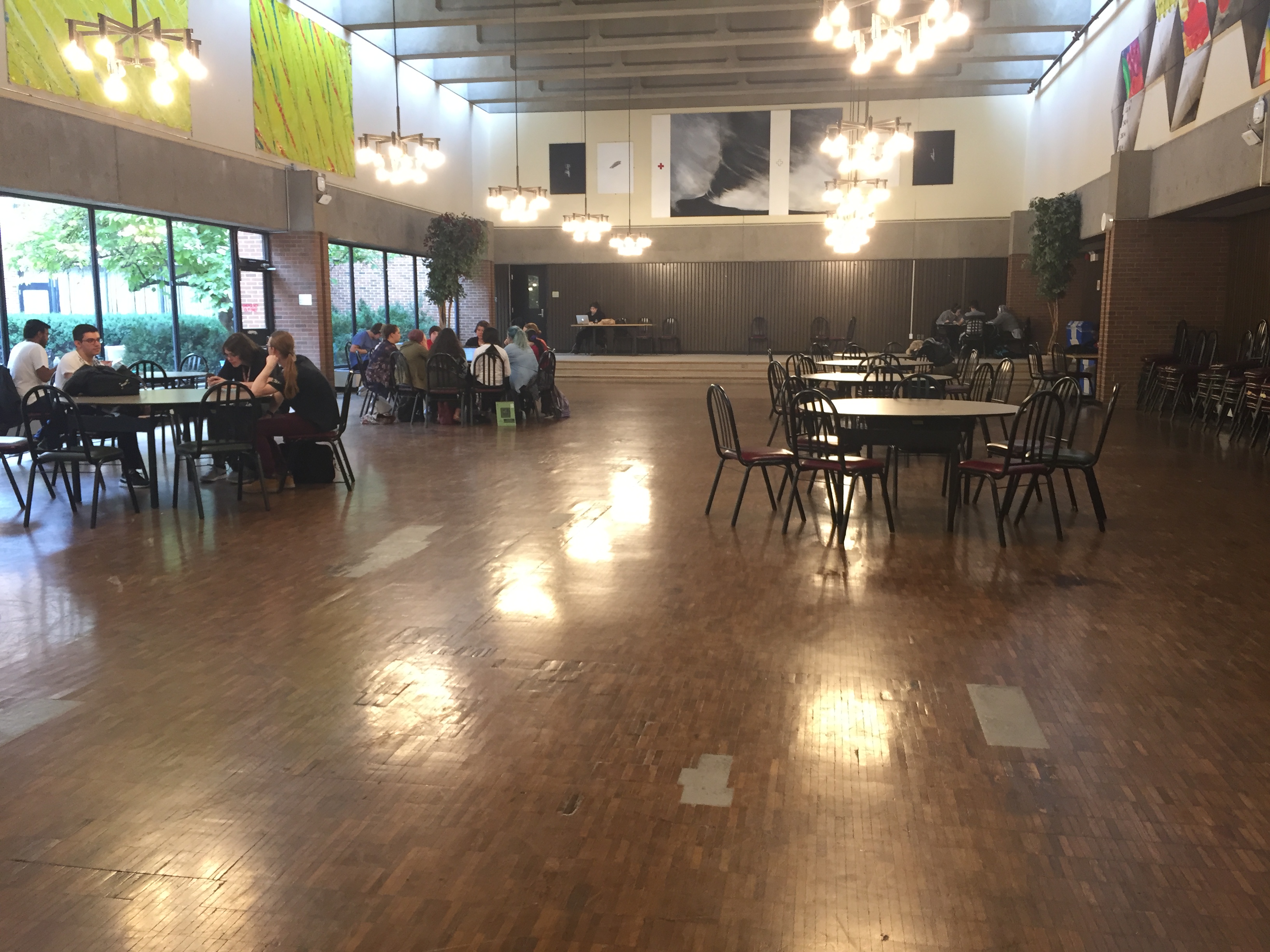 Right next to the Junior Common Room is the Winters College Dining Hall. This is a large space with large round tables and many chairs. The Dining Hall is ideal for group meetings, rehearsals, or grabbing a bite to eat from the Winters Cafe. On the way there, make sure you swing by the Winters College Council Office to check out events happening in the Winters community!
Vanier College Renaissance Room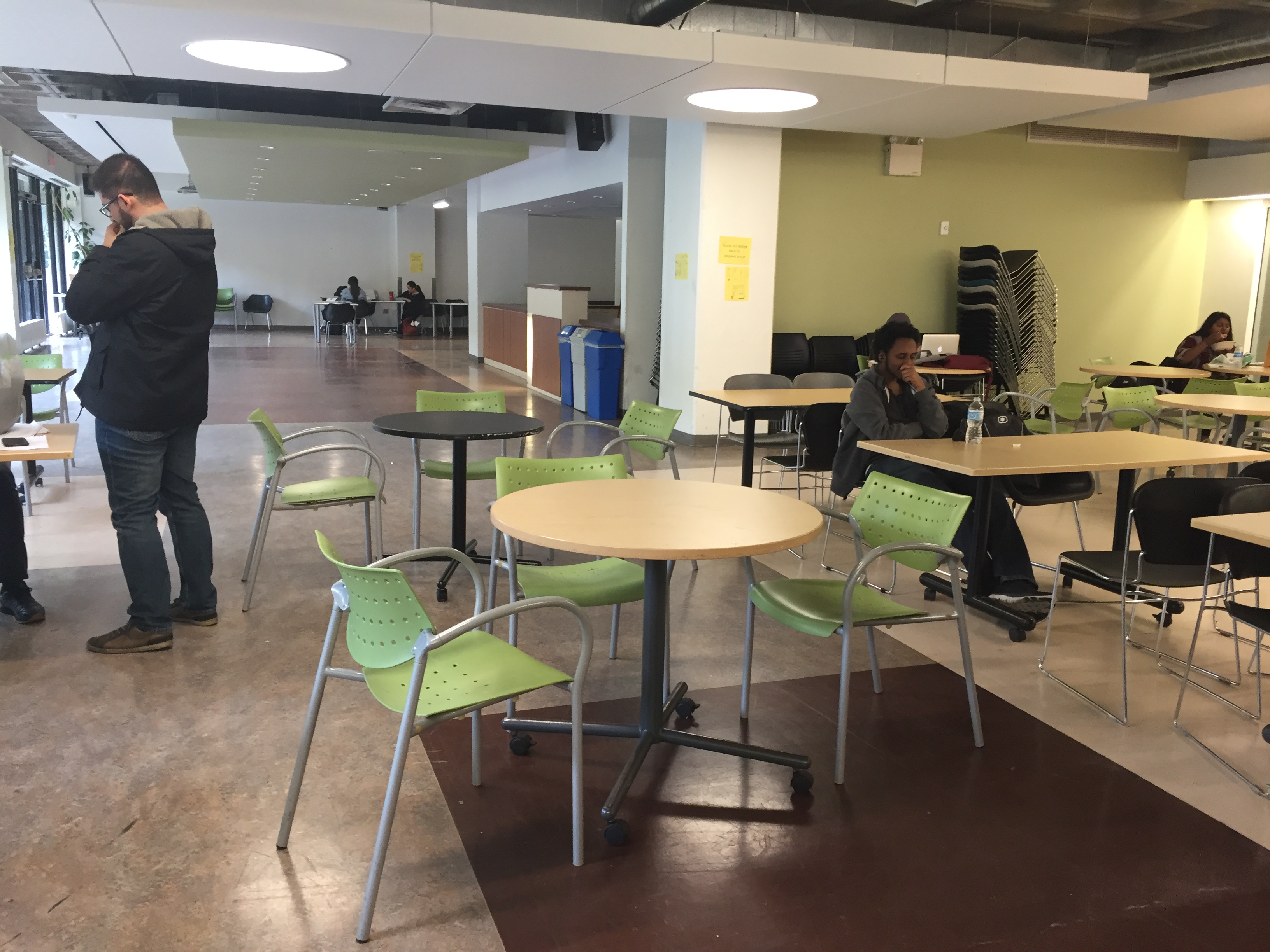 Tucked away on the basement floor of Vanier College is the Renaissance Room. This large space is awesome for larger group meetings, rehearsals, or group study sessions.
Other than these ten spaces, there is an abundance of great spots, large and small, that students have made their own all over campus.  Comment below if there are any secret spots that you love to spend your time just hanging out!