Written By: Emilio Bernardo-Ciddio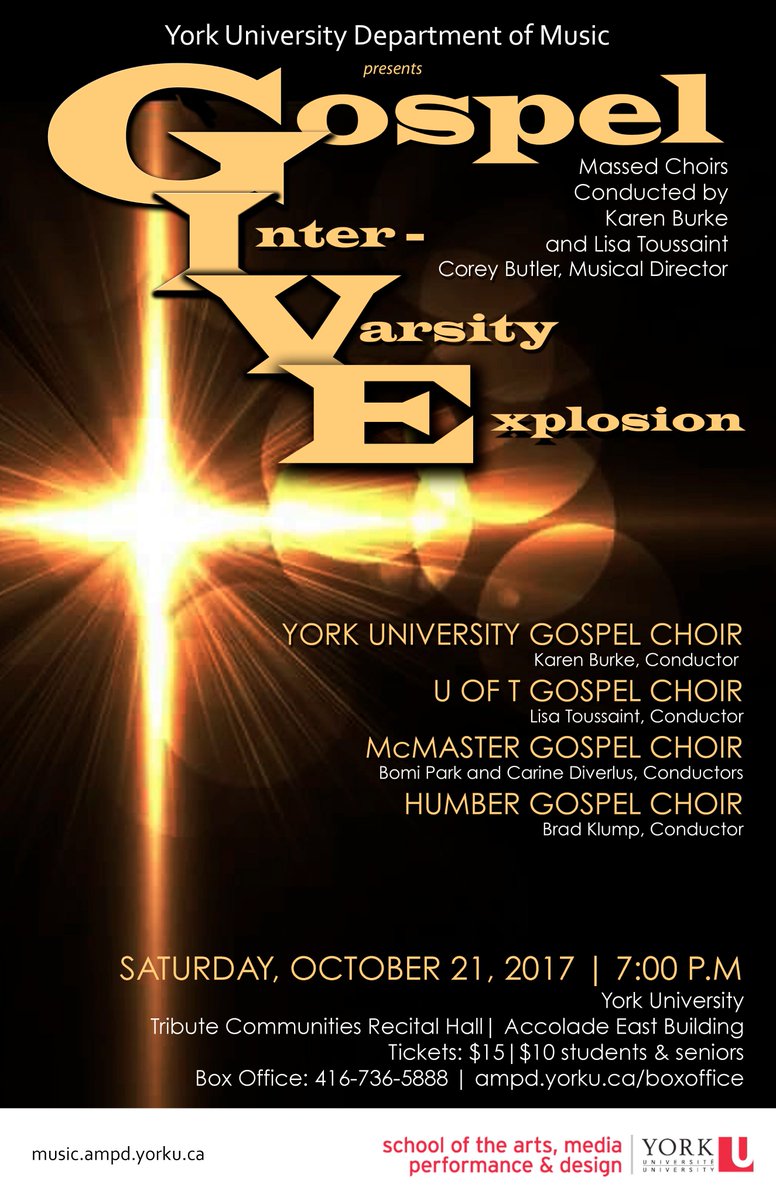 On Saturday, October 21st at 7pm, a collective of university gospel choirs came together to spread love and happiness to their audience in YorkU's own Tribute Communities Recital Hall.
The performance is an annual event that brings together Toronto student gospel choirs to share their music with each other and with their audiences. This year, the performance brought together the YorkU Gospel Choir (YUGC), the University of Toronto (UofT) Gospel Choir, and the McMaster Gospel Choir.  Unfortunately, Humber was not able to make it due to the labour disruption.
The performance was accompanied by a rhythm section led by Corey Butler featuring a Hammond Organist, a keyboardist, a guitarist, a drummer, and a bassist.
This year's event was opened by a male vocal quartet of YUGC alumni called the Shoobop Boys who started the night with a celebration of the successes of the alumni of our program.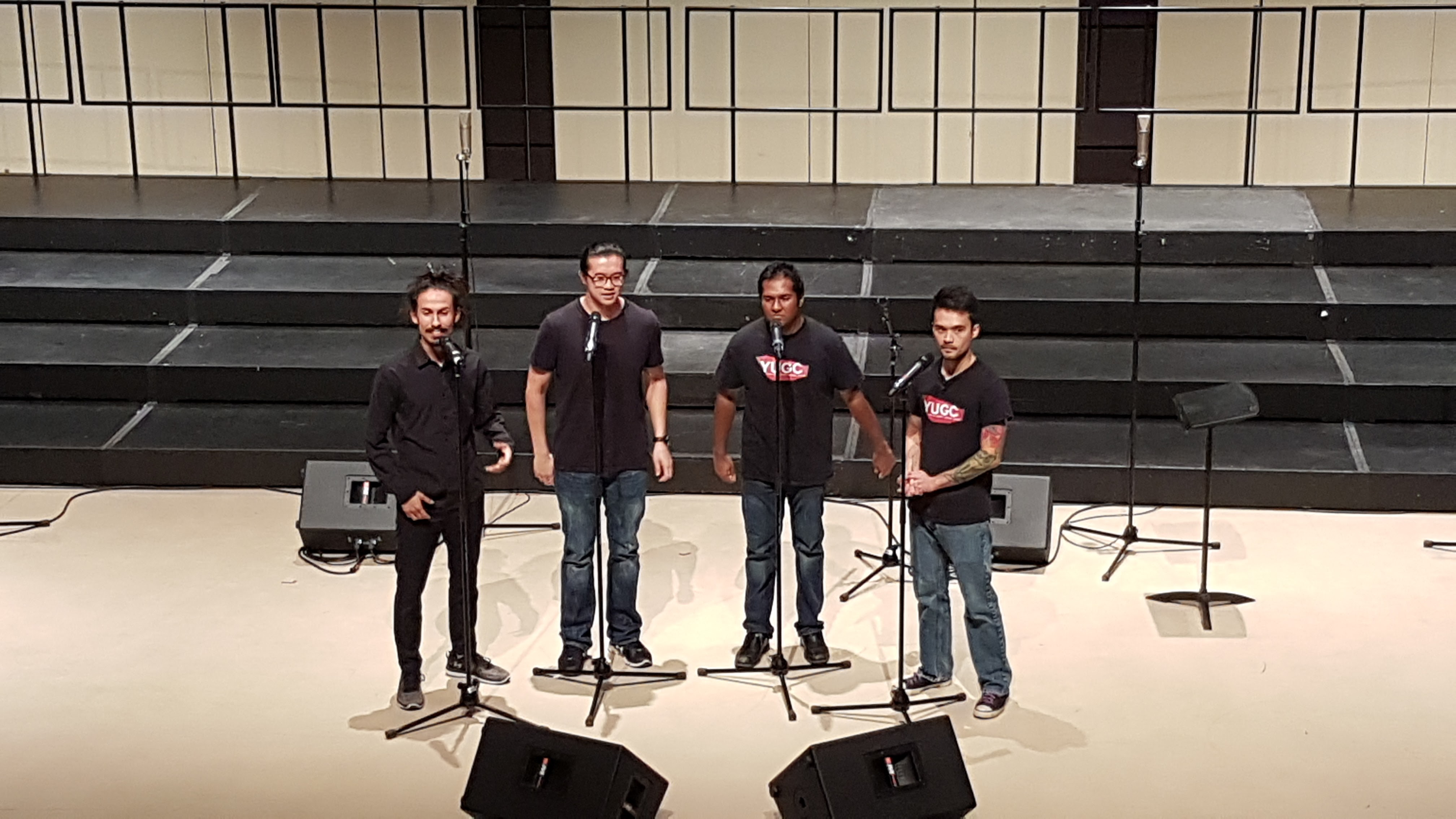 The McMaster Gospel Choir followed with a fantastic and passionate performance. This choir has been student run and operated for 15 years! Conductors Bomi Park and Carine Diverlus led the group to produce a huge sound for their size with loads of energy that filled the Hall. They spent as much time dancing as they did conducting, and the crowd loved them for it.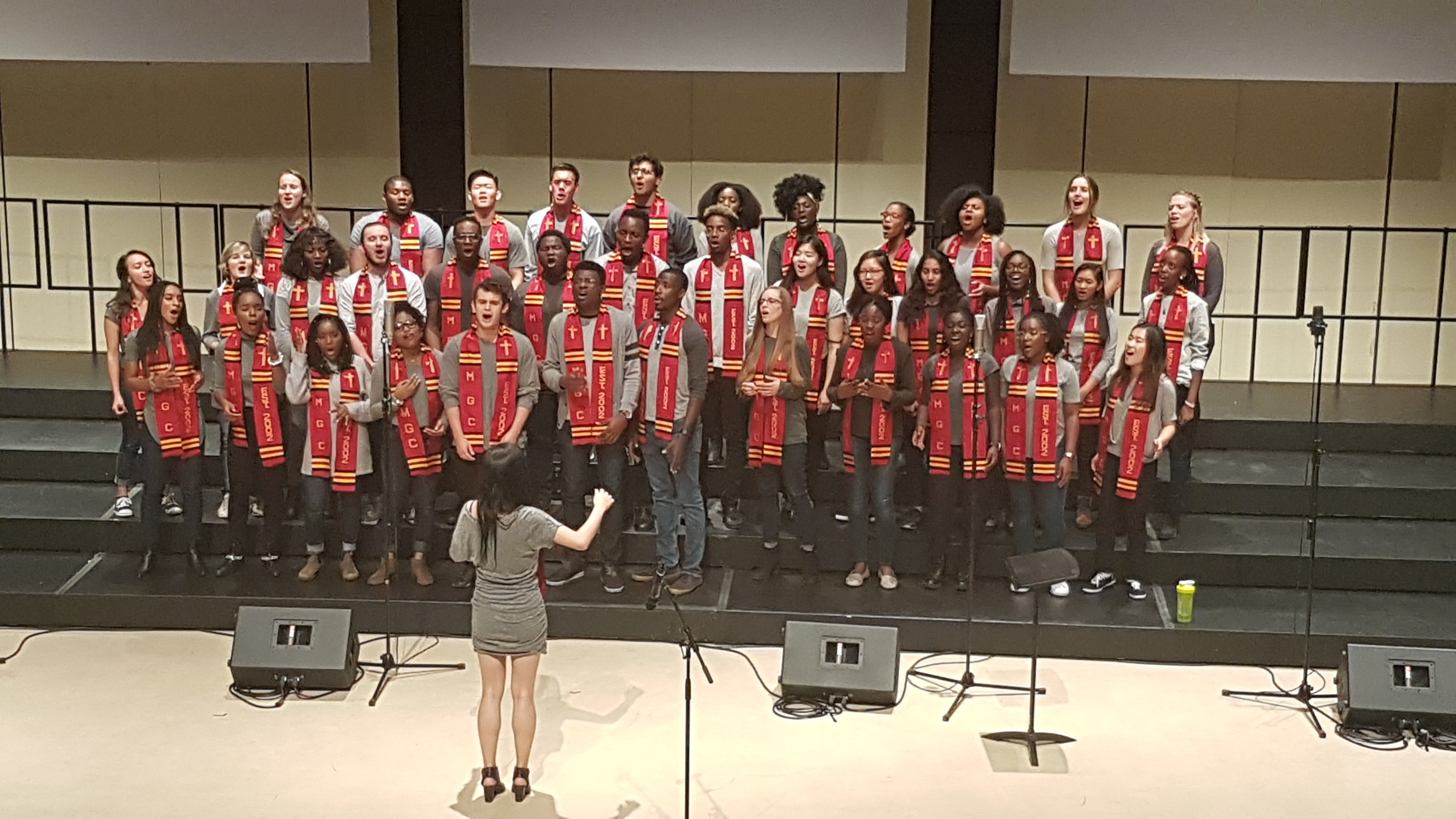 The next group up was the UofT Gospel Choir led by Lisa Toussaint, a long time friend and colleague of York's Professor Karen Burke. Despite a smaller size than usual, the UofT singers performed a great set with some fantastic vocal soloists leading the group.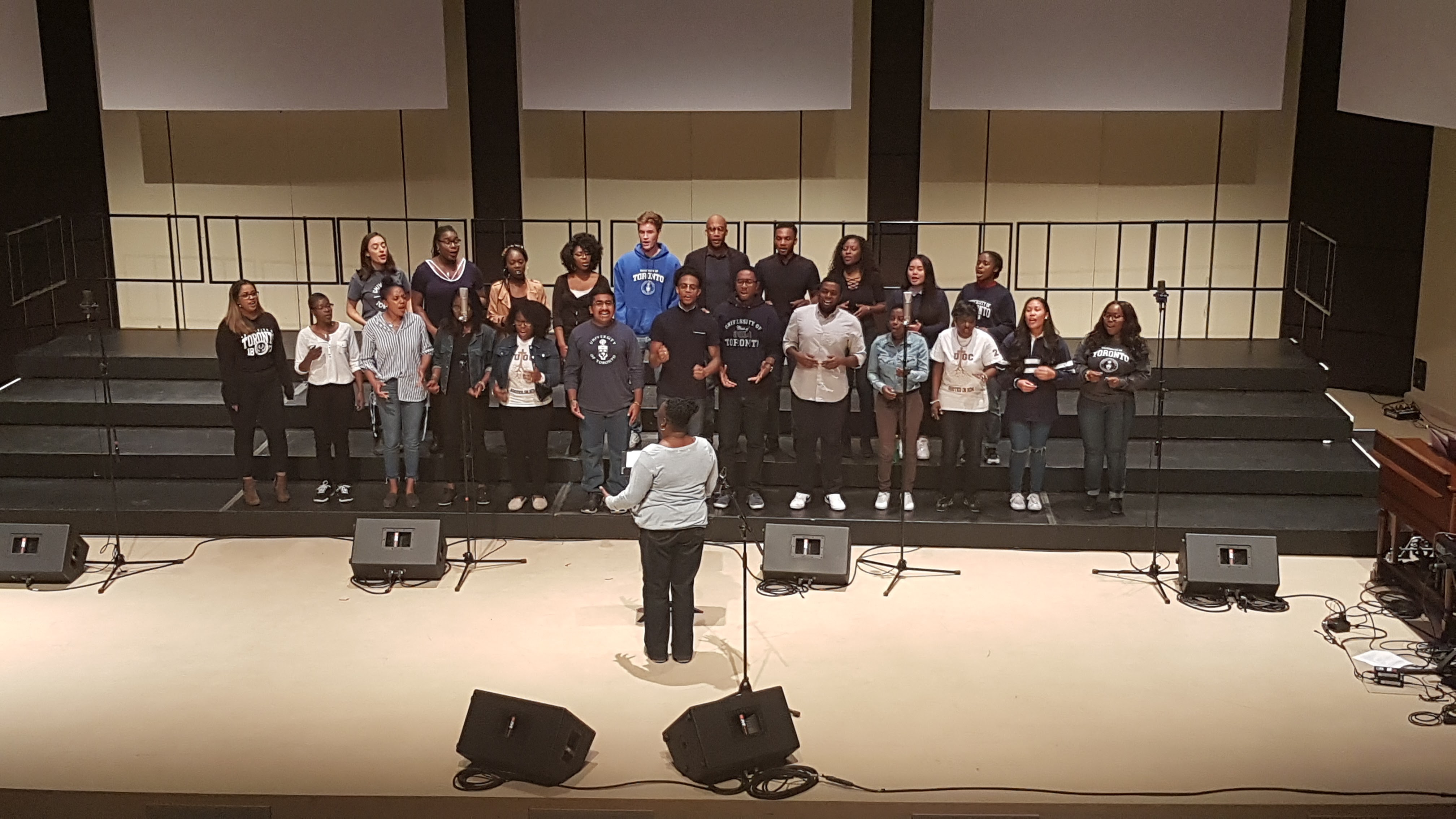 Our own YorkU Gospel Choir followed next, led by Karen Burke and Assistant Conductor O'Neil Donald.  By far the largest group of the night, the YUGC blew the audience away. For a group of their size, they achieved a fantastic balance and wide range of styles and dynamics. The group never seemed to run out of more to offer its audience, and extensively involved the crowd in their entertaining. I would also be so bold to say that membership in the choir gives each member a minor in dance, as the performers were dancing as much as they were singing.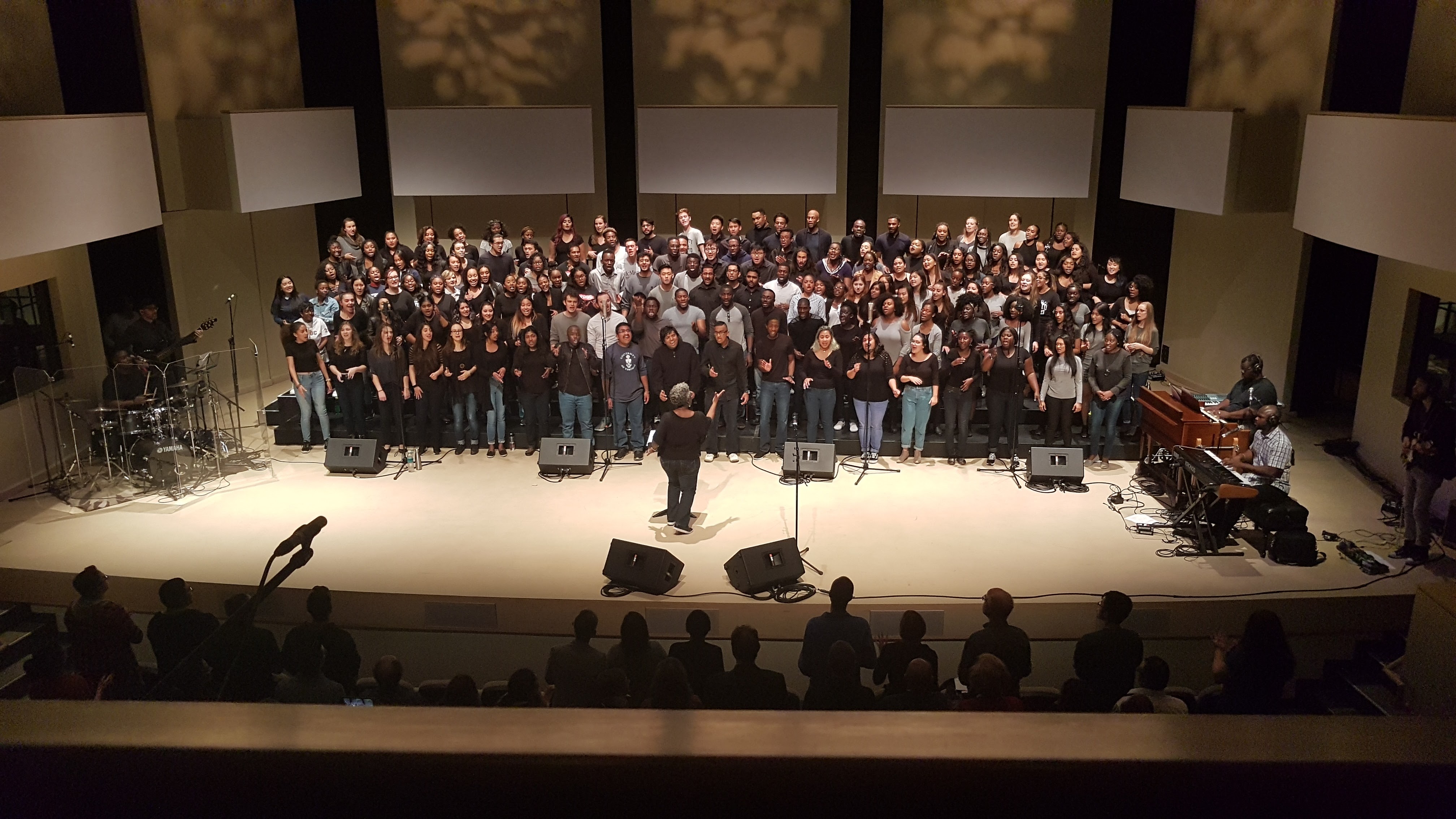 The final performance of the night featured a Mass Choir that included all the choirs present that night. The three groups met at noon earlier that day to learn a set of three songs related to being blessed in life, accompanied by a commentary by Karen Burke about the state of our world and how blessed we are to live where we do. The massive group finished the night with a dramatic and powerful message, receiving a well-deserved and enthusiastic standing ovation.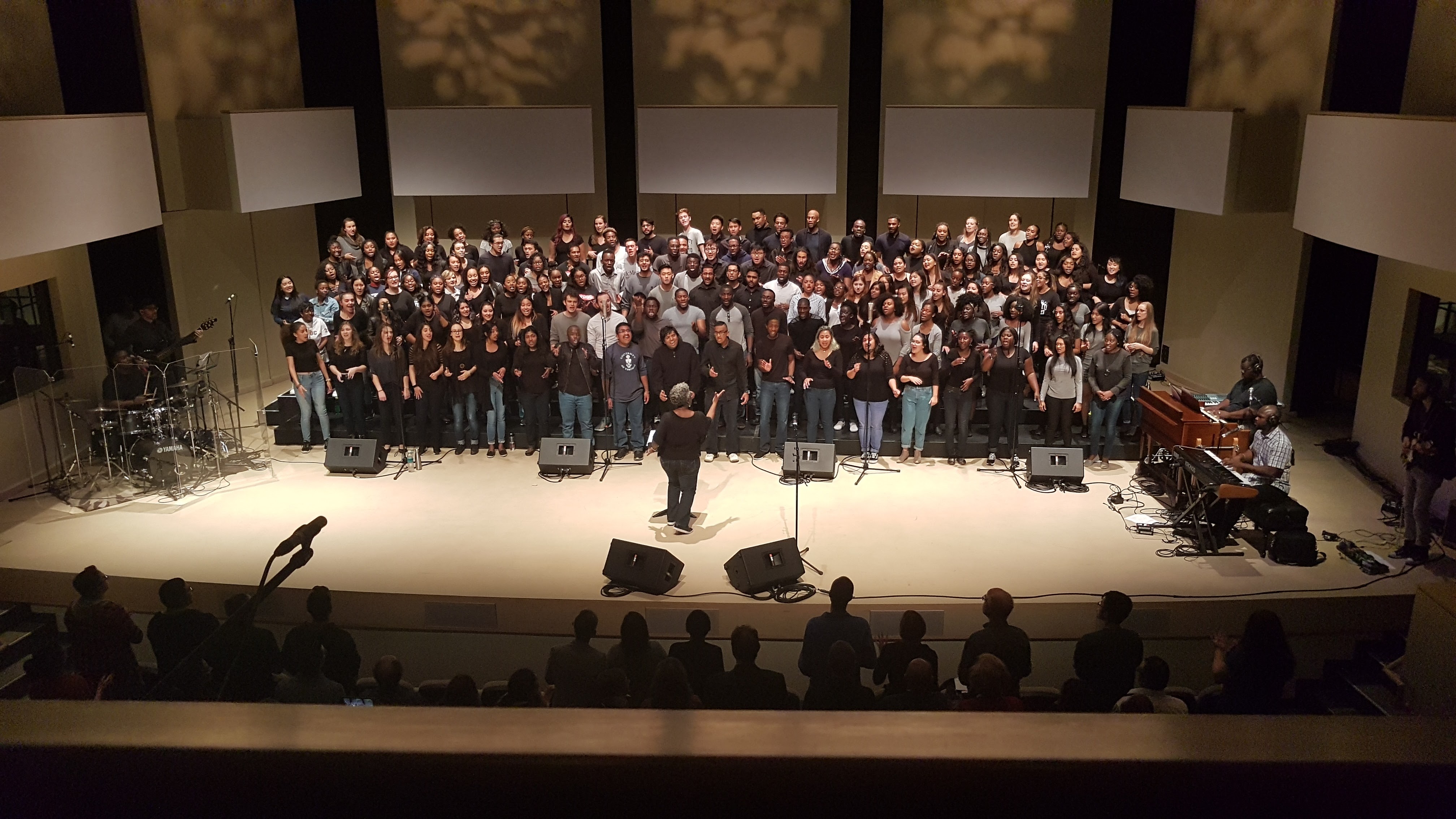 This was, without a doubt, a fantastic start to Toronto's post-secondary Gospel season. If you weren't able to make it to the show, make sure you don't miss out on the next Gospel performance!  See links below to learn more about each choir and their upcoming performances.
• http://events.ampd.yorku.ca/event/york-university-gospel-choir-2/
• http://www.utgc.org/about-us
• https://www.facebook.com/McmasterGospelChoir/