Written by Dakota Stevenson
As a dance major in your final year at York University, you have to take a course called Senior Projects or complete an Independent Studies course.
Senior Projects is a course where students develop one project or a series of self-directed, linked projects, which may consist of research or field studies on a topic of interest (theoretical or creative) leading to a major piece of writing, a performance, an internship, or some combination of these activities.
Independent Studies is a course where students develop one project or a series of linked, self-directed research projects, which may consist of research on a topic of interest (theoretical or creative) leading to a major piece of writing, thesis, or series of essays.
A few of the students in the Senior Projects class now are working on ideas such as:
A book of poetry based on experiences and vocabulary in dance
Instructing school teachers on how to teach dance and how important it is to the curriculum
Dance photography
Opening a dance studio
Professional portfolio websites to promote themselves as dancers, videographers, and photographers
Dance research paper
Handbook of lesson plans
Teaching dance and group fitness
Creating a business plan and developing marketing strategies and a dance curriculum for opening a dance studio
The fourth-year students will be holding a viewing of their senior projects in the York University CIBC lobby located in Accolade East on March 27th, 2017, from 11 A.M. to 1 P.M.
This can be an opportunity for you to get ideas, ask questions, and see their final projects.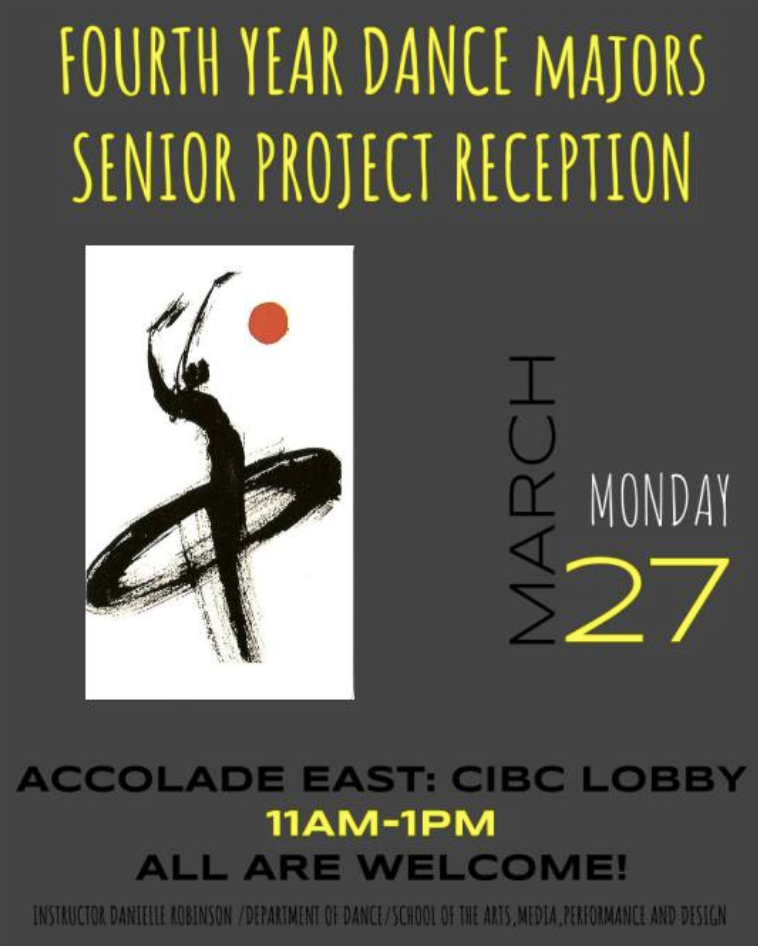 ---
I conducted an interview with a student enrolled in Senior Projects to gain insight on what she is working on. Julianna Velocci decided to do her senior project on dance photography. Velocci chose this path to take because she has always been interested in capturing the physicality of the moving body.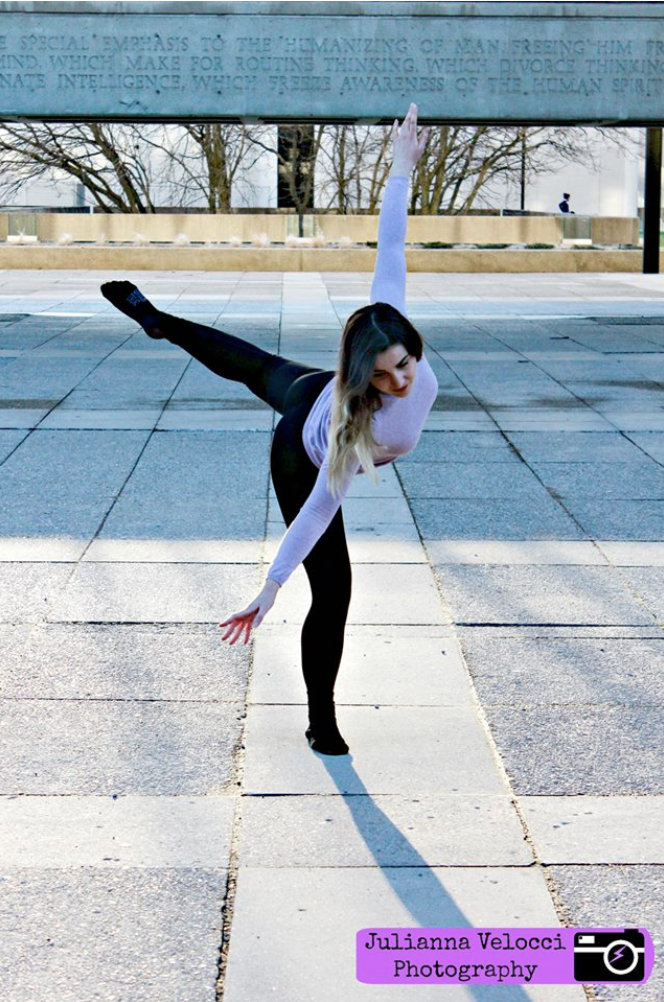 When asked how her journey has been so far, Velocci stated: "The journey thus far has been pretty good. It's definitely a learning experience as I am by no means a professional photographer. Conducting photoshoots has helped me gain confidence in my photographic abilities, but it has also taught me that I have a lot more learning and experimenting to do, as there are so many cool techniques out there that I have yet to get the hang of." Ms. Velocci is also keeping track of her progress by writing blog posts. This is an aspect of her project that will allow her professor to read about her reflections on the photographs and the challenges and successes she has faced. "The only negative about the journey is that it has been quite overwhelming for me, as I feel pressured to capture beautiful and amazing pictures for all of the people that I have been photographing. So it has been challenging to find the confidence in myself to know that the images I take will turn out great and that my models will be satisfied with the quality of them," said Velocci.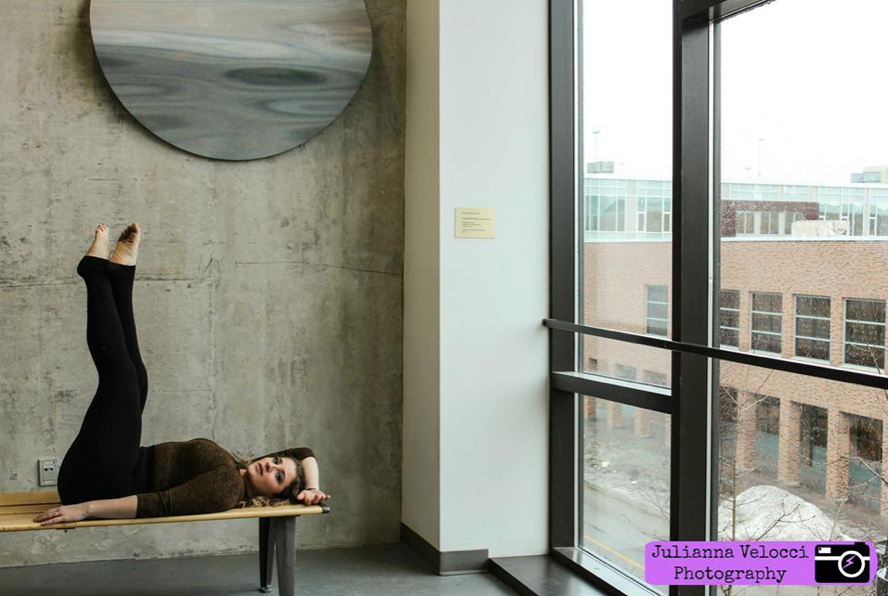 Julianna Velocci is still in the works of capturing inspiring dance photos of her fellow dancers. She would love more models to add to her portfolio and aid in her overall experience. To be a part of Ms. Velocci's work, please contact her at juliannav98@gmail.com.