Written by Sophia Sam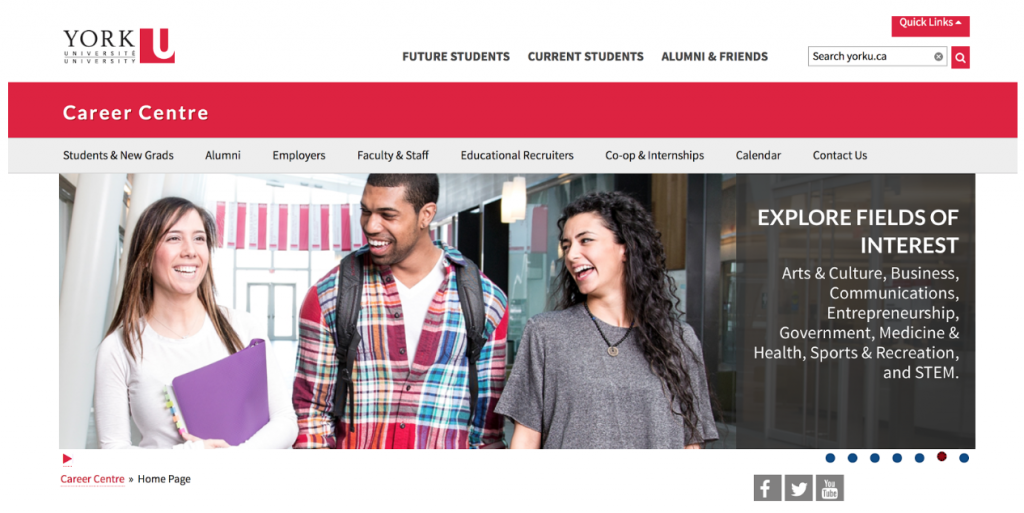 Are you broke and in need of some extra cash? Are you having trouble looking for a job? Well you are looking at the right article! This article will provide tips and tricks on how you can get a campus job and maintain it while being a student.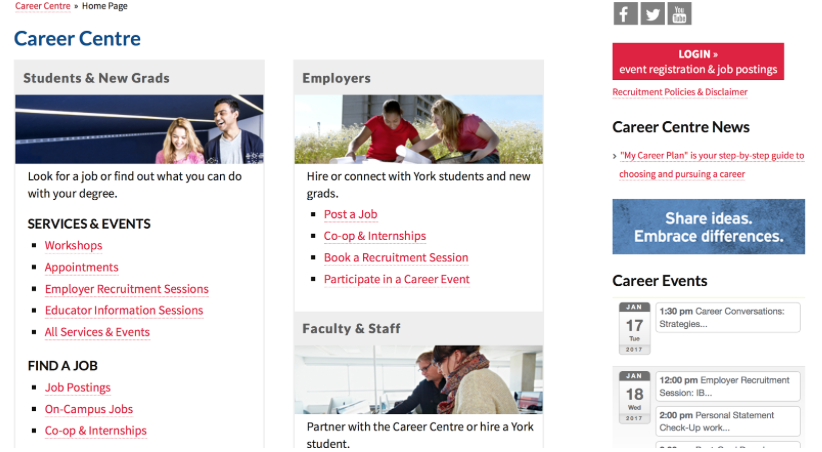 The Career Centre is most useful online, where you will be able to search for academic, non-academic, and full-/part-time jobs. You can also target your search to a specific field on the same page. The centre holds events for recruitment that are listed on the bottom right of the page. There you will be brought to the most recent events where you can apply and meet advisors and possible future employers. For example, here is where you can connect with the alumni and staff of York. They will teach you about breaking into the field.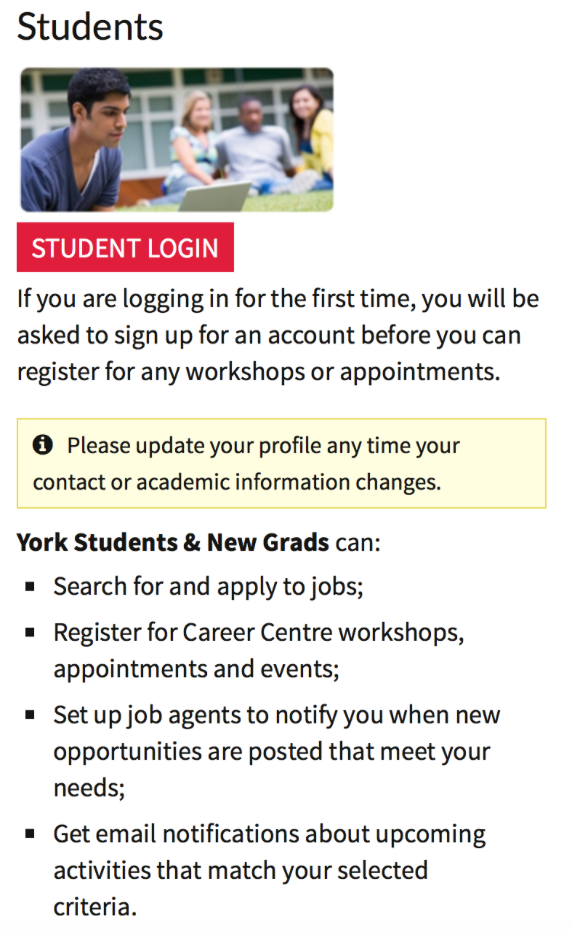 CREATING AN ACCOUNT:
To access the job postings and take full advantage of what they have to offer, you need to create an account. You create your own profile and make preferences for what position you would like. You can also upload your documents such as resume and cover letter. Once you have completed your profile, you will be able to find applications. This process is very self-explanatory, so the website will guide you through all of it.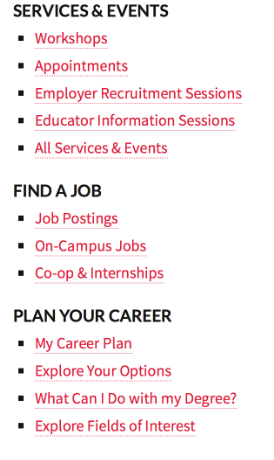 ON-CAMPUS JOBS:
These positions are specific York jobs. For example, Working in AMPD is a campus job for students wanting to participate in their department. There are also opportunities for students in need financially, including the Work/Study Program, College Life at York (CLAY), and York Engaged Students (YES).
CO-OPS AND INTERNSHIPS:
Co-op is a course in which you get hands-on experience with people in your dedicated field. This is a new course of study, and is currently available to students in Biochemistry, Biotechnology, Chemistry, Environmental Biology, Environmental Science.
Internships are where third-year students are able to work closely with professionals in their field to find new experiences. Here are the programs that are eligible for internship: 
Accounting, Astronomy, Biophysics, Business & Society, Communication Studies, Economics
(including Financial and Business Economics), Finance, Human Resource Management, Information Technology, Management, Marketing, Physics, Public Administration.
CAREER CONSULTING:
You can book an appointment with one of the career counsellors. They will spend 20 minutes with you to discuss where to go for a more in-depth discussion. You can be referred to a consultant to talk about more challenging and difficult goals.  
WORKSHOPS:
By looking through the website, you will find workshops for writing resumes and cover letters. There is also assistance for job interviewing, and these are posted weekly for the most up-to-date information.
Please check out the career centre!