Written by Emilio Bernardo-Ciddio
Richie Nieto is a composer and sound designer currently working as the Audio Director at Ubisoft Toronto. Nieto has worked with many companies such as Dreamworks, Dimension Films, HBO, Electronic Arts, Sony Music, Lucasfilms, the Discovery Channel, and THQ, and has worked directly with Hans Zimmer, Ramin Djawadi, and Klaus Badelt. In this field, Nieto has worked as an audio director, team lead audio, re-recording mixer, sound supervisor, dialogue editor, ADR and voiceover director, engineer and editor, sound designer, sound effects editor, music editor, music recording engineer, music producer, composer, songwriter, and studio and live musician.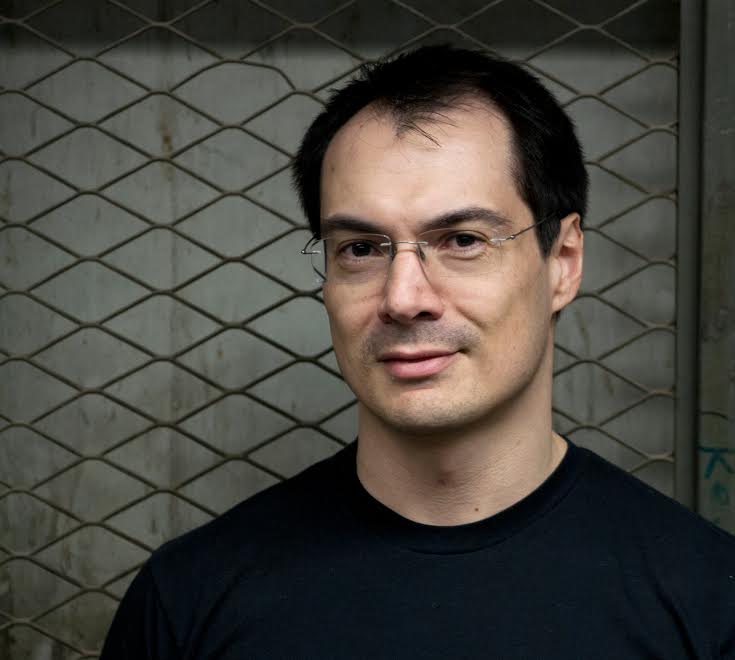 On January 19th, Nieto was invited to the York University Music Department by the Music Students Association to speak about life as a media composer, and to share valuable advice with our students. Richie focused on 10 specific useful tips for media composers:
Be versatile – This is especially important when starting out, as opportunities can come in a variety of forms. You never know what may come of any opportunity you encounter, so you must be prepared for anything. The philosophy of being a "Jack of all trades, master of none" is not, however, a useful ideology. A media composer must deliver a perfect product always.  A media composer should never be too comfortable; learning is a discomfort that you should always seek out. Do your research. Listen to as much music as you can. Inspiration and versatility are products of a library of knowledge.
Break a few eggs – To be blunt: if it sounds bad, the client won't like it, and you won't get the job. Even if it is well composed, it might not sound good for the client and their vision. You're going to need to have your own equipment too; these things will not be provided, and you should expect to invest in this on a yearly basis. Software is becoming cheaper with modern technologies, and there's no excuse in this field for bad sounding music.
Leave room for others – Don't steal the show. Compose around dialogue and sound effects. A piece that sounds great on its own might not fit with the rest of the audio (or the visual for that matter). Expect the mixer to turn down your music or mold it to the needs of the project. It's always best to ask for and work with picture edits and visuals, and with the rest of the audio.
Thou shalt not overwrite – Never call unnecessary attention to the music. You must know the context or situation you are writing for. Avoid the Trailer Trap (except for in trailers) when the music is chaotic and overpowering for action-based scenes. Less is more, and ambience-based music is great for locations and transitions.
Live players rock – Production value will increase, but pieces don't always have to call for live players. If it does, call in friends and favours. Don't be afraid to adapt your arrangement, especially if the written part is too challenging for the live performer.
Go crazy – Always write from various angles and perspectives for every aspect of the score. Record and collect weird, organic, and location sounds and load them into a sampler. Unconventional instruments or uses of instruments, filters, pedals, vocoders, and extreme processors – anything goes and you should break the rules.
Speed under pressure – Get used to compressed schedules and last-minute work. Use templates and frameworks to speed up the process of writing when you need to create in a bind. Regardless of whether clients understand the difficulties of score writing, they will want edits made yesterday. In these situations it's okay to panic, but only for 5 minutes.
Know your target – Know the minimum and maximum requirements or constraints of the form of media. Always ask every question you have and ask for all information and resources to produce the best product. Older or simpler gaming systems will have lower memory and require short loops. Know the age or demographics of your intended audience and write for them. Sometimes a small shift to rhythm, key, harmony, or style can change an existing piece and make it more appropriate. Films are less constraining than video games, where the actions of the player might require seamless alterations to the background music.
Sell yourself – Marketing and networking is crucial, so always maintain an updated website, portfolio, social media account, and business case. Attend industry gatherings (TIFF, IGDA, Torontaru, Toronto Game Audio Thing, GDC, etc). Join and participate in industry organizations (GANAG, GAF, etc.).
Never give only 100% – Don't only do the basic requirements. Always be prepared to go the extra mile. Your reputation is your career and your income, and word of mouth of your work ethic will build you a strong foundation. On the other hand, always be mentally prepared to start a project and never allow yourself to be abused as a worker and an artist. Never work angry or uncomfortable!