Written by Laura Clark
There are both positive and negative effects of stress. Some of the positive effects of stress are: being a motivator, challenging you to push your limits, encouraging personal growth, and improving time management skills. The important thing about positive stress is that it doesn't leave a lasting negative impact on your body, and that it is a continuous cycle, not a continuous state. Constant high stress levels take more of a toll on your body, which weaken your immune system (making you sick more often, and leaving you more ill when you do get sick), and can have a long-term impact on your health over time.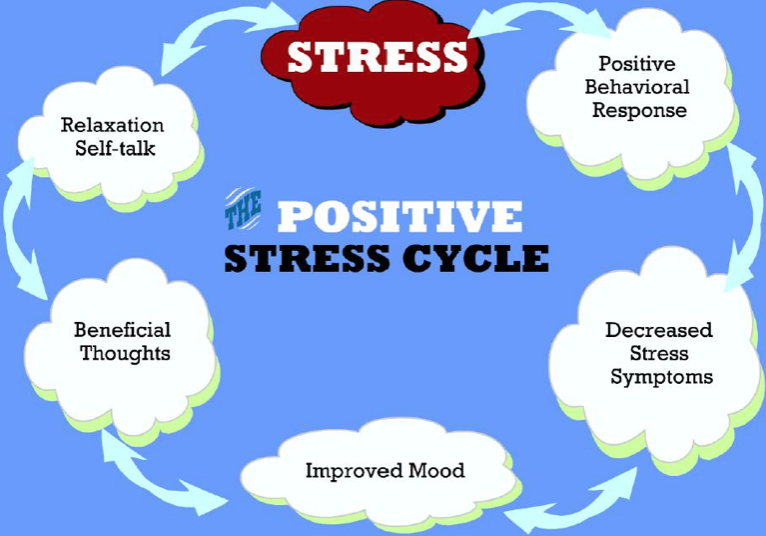 Negative stress on the other hand, is a continuous heightened state that can have dangerous consequences for your health if sustained over a long period of time. Negative stress can manifest itself in a lot of ways – some physical, some emotional, and some mental. The key aspect of negative stress is that it doesn't improve your abilities, it inhibits them.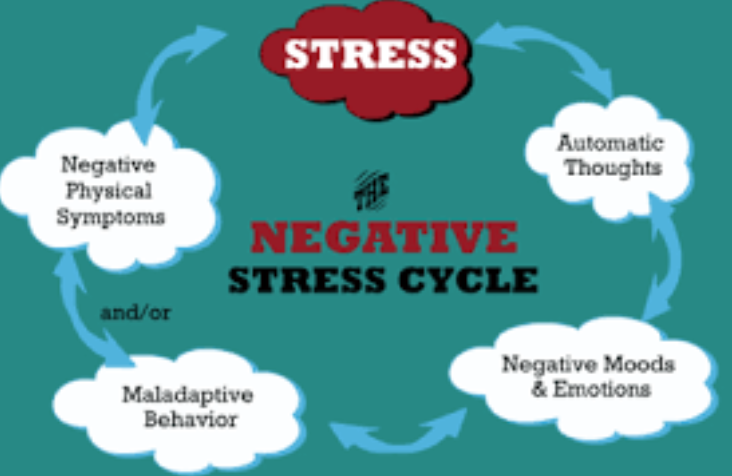 Here are some common ways that negative stress can appear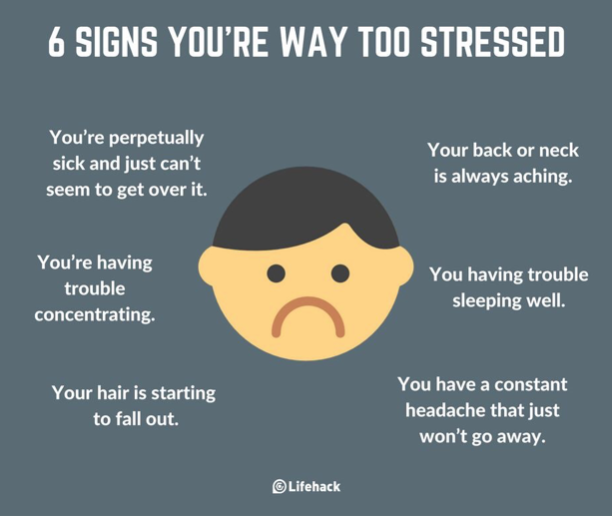 As someone who tends to work better on a busy schedule, I've felt the impacts of negative stress when I haven't adjusted my schedule to suit my changing needs. I'm talking hospital visits, concussions, continuous colds, neuropathy, and various wellness issues. Four years into university, I've had my fair share of life events throwing my balancing act off kilter. Believe me when I say that I get it. Things happen unexpectedly. For better or for worse, that's life. In my first year, my grandfather died after a very long illness, a friend died in a car accident on her way back to school after the holidays, and my mom was diagnosed with cancer. I did seven shows that year, and fought to maintain an 8.0 average with little academic support. I wound up with a severe respiratory infection, neuropathy (numbness) in my hands, and was sick constantly. I 100% understand what it feels like to be stressed out of your mind when it feels like nothing is going right. One of the most important skills (and it is indeed a skill) I've learned while at York is how to assess my own boundaries, how to say "no," and knowing when busy becomes too busy. I'm far from perfect – it's something I struggle with every day – but I'm way better at it than I used to be.
I found that mapping out EVERYTHING in a visual timetable (or a pie chart) helps a lot. If you slot in 8 hours for sleeping (plus the prep time for pjs and brushing your teeth), gym time, class time, realistic homework time (it's better to overestimate than underestimate this), reading time, 3 meals a day, work time (including commute time), and anything else you may have going on, you get a pretty good picture of where your time is going. This works better for me than writing in an agenda, because I can look at my weekly activities in a proportional view. If you notice that you're taking a little longer to accomplish certain things, throw it into your timetable and see how it affects your other commitments. I make certain things like eating, meal prep, and sleeping non-negotiable. When a test is coming up and I know that I'll be taking up more time to study, I shift my other commitments around that are negotiable so I can keep my schedule as regular as possible.
With the visual method, you can tell at a glance whether you have the time to take on an extra commitment, or when you should pass that time around. There will be more offers and more opportunities! I've found that people respect you a lot more for turning down an offer that you know you won't do well rather than taking the position and doing poor quality work.
Additionally, if you look at your schedule from an objective point of view it can be easy to find solutions for yourself if you give yourself time to prepare. For example, I've recognized that I need to take fewer work shifts in the final two weeks of the semester because that's when I usually have my exams and final projects due (and my stress levels are significantly higher). To combat the financial stress of working less at this time (we all know the pull on the budget because of holiday spending), I'll pick up extra shifts over the month leading up to the final two weeks of class so I don't overwhelm myself. Picking up an extra shift every week is a lot easier than picking up four in one week.
Everyone has stressors in their life. They impact everyone differently. Fortunately, you're not alone in figuring out how to manage those things. There are lots of resources on campus that can help you combat the negative effects of stress:
Counselling Services
It doesn't matter how 'important' you see your issues compared to others who may use the service, it's definitely worth checking out – even if it's just for an intake appointment.
Clubs
There are lots of clubs on campus that promote healthy living and provide health services to students. Plus they're free! One of them is Project Unbreakable, a community-based running group that explores the dual relationship between running and mental health. Another club is Women's Mental Health Talks, a peer group focused on listening and supporting female-identifying individuals who are interested in building their social support network.
Check out the above link to see all of the club listings. With over 500 registered clubs, there's bound to be something you're interested in. If there isn't, talk to the York Federation of Students about starting your own club.
Health Education and Promotion 
This team works to provide services to students at York. They bring therapy dogs to campus and also work in teams to provide resources (the teams are Mental Health and Stress, Nutrition, Sexual Health, and Alcohol and Other Drugs). They can link you to further resources that cater to your needs.
Tait McKenzie Gym 
They have great yoga, tai chi, boot camp, and general fitness classes. They also offer personal training and nutrition services.
Athlete's Care
There are two locations (ACE and Tait McKenzie) on campus that offer a variety of courses from massage therapy, nutrition counselling, chiropractor care, naturopathic medicine, and others.
Online resources 
There are a lot of online resources that are great for self-help. This website has a great compilation of student resources from multiple universities. Check it out!
York also has a mobile app for their Mental Health and Disability Services. Check it out on the App Store. The name is misleading, because you don't have to identify or be diagnosed to use the app. However, it creates a pocket hub for useful resources like how to book an alternative exam, Physical, Sensory and Medical Disability Services, Library Accessibility, and more! It even links to MORE resources, so you should give it a look.
The most important part of managing negative stress is recognizing when you need to make a change. Once you take the first step, it's easier to try things until you find what works for you. Know that you have a whole family here to support you in figuring it out.