Submitted by Maryana Parfenyuk, with edits by Alex Colle.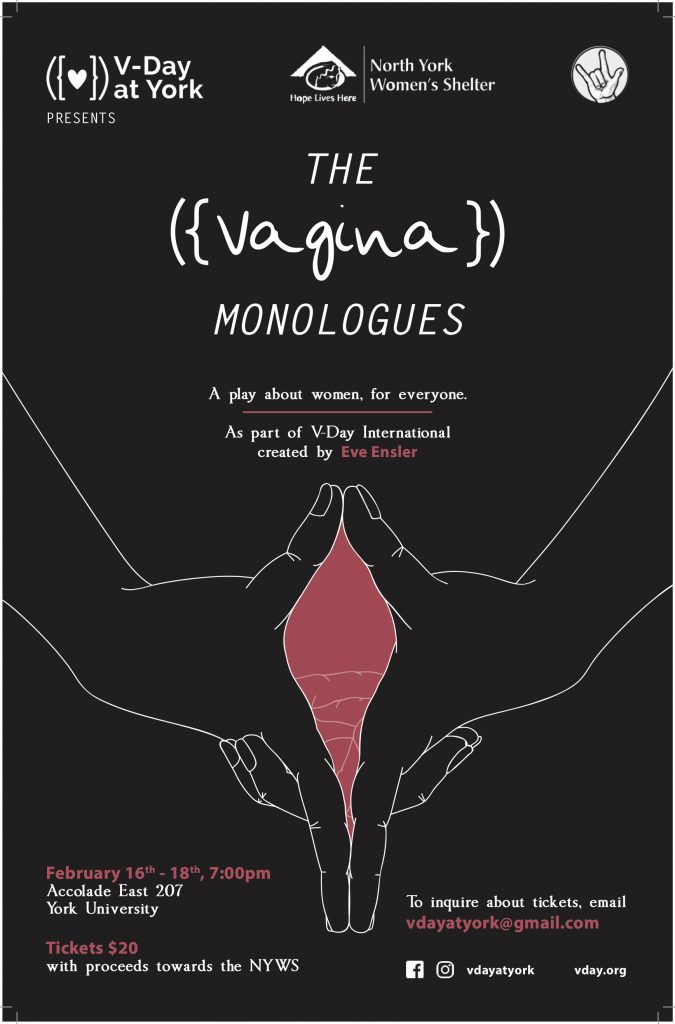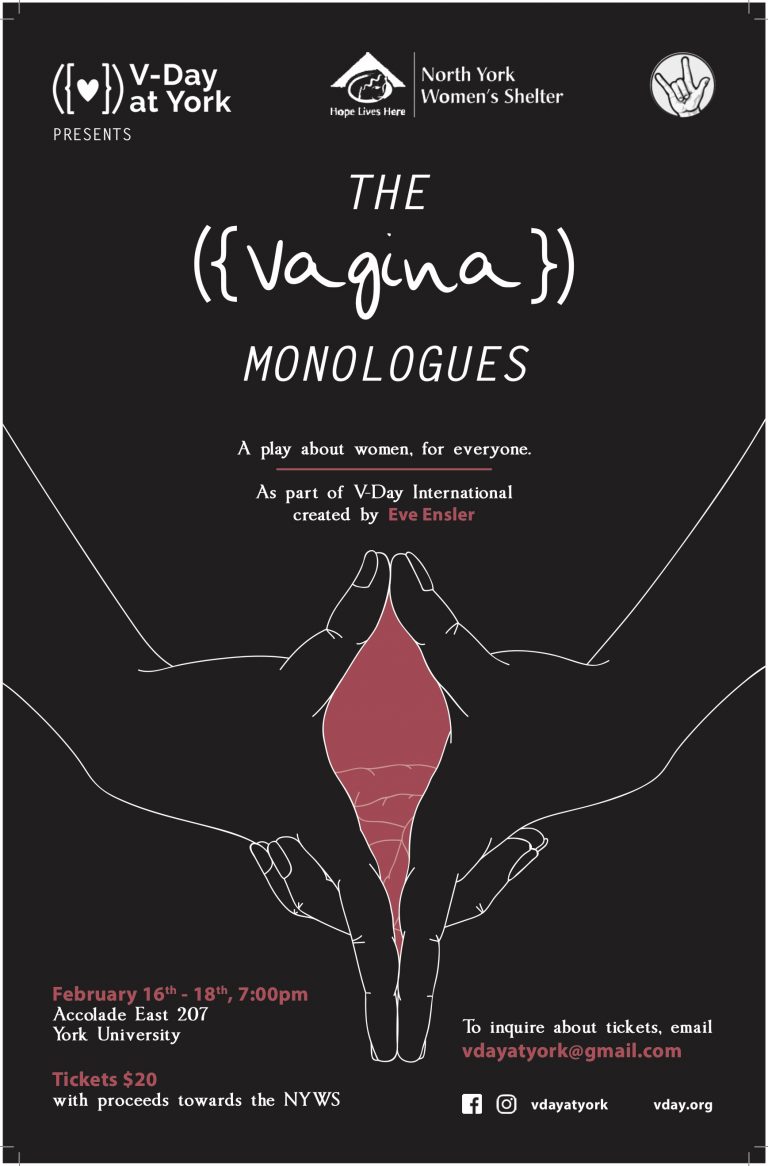 Vagina.
Just say it. Come on, say it.
Vagina.
How did that feel? It's not a scary word by any means, but many people treat it as so on a daily basis. But why? How can the ultimate embodiment of individuality receive so much scrutiny on a daily basis? Why can't it be embraced as the tool of female empowerment that it is?
For the past seven years in February, V-Day at York has put on a production of the esteemed play by Eve Ensler titled The Vagina Monologues in an attempt to answer these questions. "For far too long, women have been taught to be sorry for being a woman," says co-director and fourth-year Theatre major Rowena Tam. "This year's production seeks to claim the woman's body, labour, sexuality, and rights as a human being rather than a homogenized group. Our directorial process is a response to societal expectations and representation of women and girls by celebrating individual diversity, inclusion, empowerment, and worth."
Having been involved with this important student organization and global movement every year of my academic career, I cannot express how grateful I am to have met such beautiful, empowering, strong women: from performers, to production team, to the women we support at the North York Women's Shelter. Whether you belted out Smash Mouth's "All Star" with us at the Open Mic and Games Night back in November, bought a vagina chocolate from us throughout the years, auditioned, performed, liked or shared our posts, know that you are part of a movement so big and so valuable to everyone.
We would be thrilled to have you in our audience from February 16th – 18th at 7pm in ACE 207 (Accolade East). Please like and follow their Facebook page V-Day at York, and follow them on Instagram and Twitter for more information about tickets and fun vagina-related shenanigans.