Written by Victoria Gubiani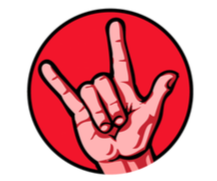 Established in 1967, Winters is the college for students from the School of the Arts, Media, Performance and Design. Founded by Robert Winters, this college was the third to be opened at York, and has represented the fine arts community for almost four decades. Programs affiliated with Winters College include Cinema & Media Arts, Dance, Design, Digital Media, Music, Theatre, Visual Art & Art History, and Communication Studies from the Faculty of Liberal Arts. If you are a student in any of these programs, your home-away-from-home is Winters! Let's get to know this college a little better and what they provide for you…
Starting right in September, Winters is one of the many colleges on campus to host an Orientation (or Frosh) week. The festivities usually span over a seven-day period, with wacky activities to suit the art person's needs and welcome the first years into our home. Activities range from games to art battles, from quad parties to karaoke night.
We entertain the "Frosh" with bigger events such as a trip to Wasaga, a boat cruise at night, a day spent in downtown Toronto, and York's homecoming football game. Winters also has a reputation for having the most devoted and enthusiastic Orientation Leaders, or "Bosses." Winters Frosh Week provides an accurate example of the Winters community: accepting, loving, and – above all – positive.
This week would not be possible without the fabulous Orientation Chairs and the team that makes up Winters College Council (WCC). Just like a student council in secondary school, WCC takes care of the affiliated students' needs to keep them happy. They provide the students with events such as live music nights, karaoke, poetry slams (in our very own Eleanor Winters Arts Gallery), and themed dress-up events – some of which happen right within Winters' own student-run pub, The Absinthe Pub and Coffee Shop! And although Winters is famed for being the fine arts college, we have a great crew of sports enthusiasts! Winters takes part in many intramural sports including soccer, volleyball, and dodgeball, to name a few.
Some of the bigger events Winters offers during the school year include the annual trip to Montreal over the February Reading Week. This three-day adventure is a great time to take part in a Winters tradition and check out the hottest spots in one of the coolest cities in Quebec. Then at the end of the term, get fancy and celebrate closing off the year with your new friends at Winters Formal!
Winters offers an abundance of opportunities for the aspiring artist. We're constantly open to new ideas to make your experience the best it can be. We're a wacky and loving bunch, and we can't wait to meet the new students in the fall!
Find more info on Winters College here!