Interview conducted by Emilio Bernardo-Ciddio
The Double Five Collective is a Toronto based jazz ensemble consisting of York University students. They jam and perform across the GTA in several styles and instrumentations to further their musicianship and develop their reputation. They're a fantastic group of musicians, and the SAM team is excited to share their story and experiences!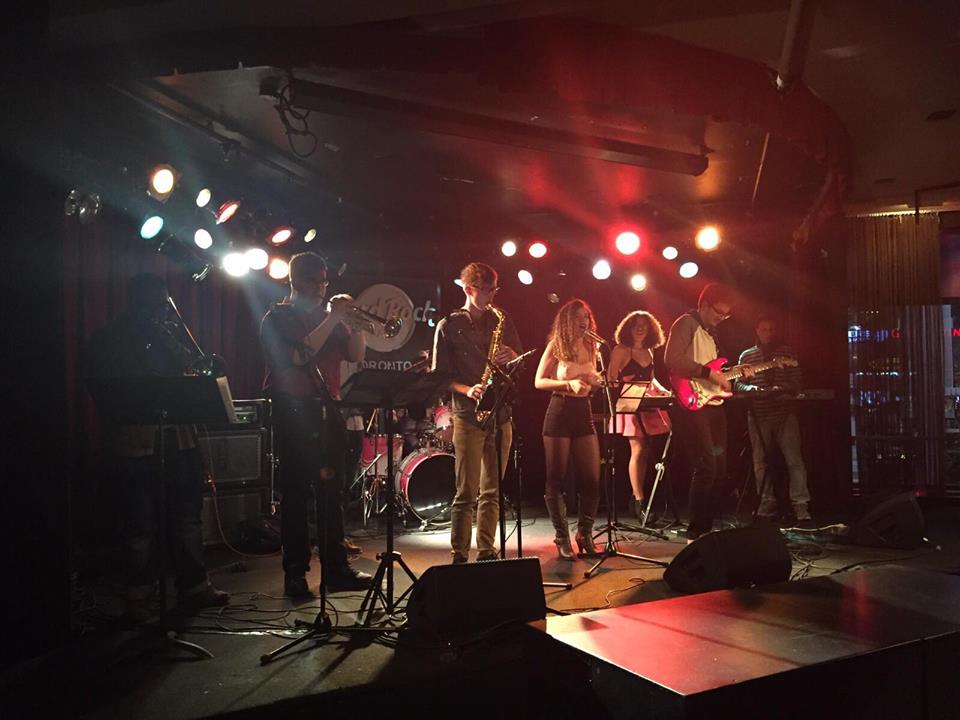 What pushed you to form the Double Five Collective?
The group came together really organically because we were all music students at York University with similar interests. We weren't exclusive and we were always open to jamming with new people. This formed a reasonably large group of people that played together regularly. Out of this larger group came new ideas, collaborations and aspirations. This group exists to facilitate our growth as musicians by being a safe place for experimentation. As serious as that sounds, it really is just about being open to new things musically and hopefully having fun. Playing gigs and getting out there just seemed like the logical next step in our development as artists.
You guys gig a lot. Any memorable gigs or stories?
Each gig has little memorable moments. Moments where the musicians really connect and respond to what one another is doing. One gig that stands out happened a couple months ago at a bar called the Cock & Pheasant, in Mississauga. At the end of our mostly jazz/R&B set, we played Uptown Funk by Bruno Mars. The audience, who had treated us well all night, got really excited. Lots of guys started taking their shirts off, dancing on tables, dancing with us on stage. It was wild, certainly not something we expected. Another gig that stands out is that we once played in The Bay at Hillcrest Mall in Richmond Hill. We played right in front of a large sign for Versace Eros cologne. We never expected to be promoting cologne so that was pretty funny.
Which musicians or ensembles influence and inspire your music, both as individuals and as a group?
Kamasi Washington, Snarky Puppy, Hiatus Kaiyote, Chris Potter, all of our profs, and too many jazz greats to name here.
Any major plans for the future of the Double Five Collective?
2016 is going to be an important year for us. We plan on rebranding our group in some ways, starting with a name change. We are working on writing original music. We intend to record an album. Ideally, we also want to spend our summer months playing our music across the GTA, gathering a larger following, and bringing our music to more people! We couldn't be more excited for 2016.
What venue is the group's dream performance location for future?
We don't care much about the venue as long as the audience is engaged. Headlining at the Rex would be a huge rite of passage for us because many of the artists we look up to perform there. But we like any room with good sound, and a good atmosphere.
Any advice for other ensembles trying to get into performing in the GTA?
Try to make music that you're passionate about and don't wait for anything, just make things happen for yourself. Lots of young musicians end up putting off their goals of gigging and recording because they don't know the right people or they don't think it's feasible. But you'll never know the right people (venue owners, managers, producers, other artists) unless you get active in your local scene and make those connections for yourself. Don't put anything off, if you want to play shows then see what musicians you look up to are doing, then just do the same thing and hope it pans out. But mostly, it's just important to make good music and stay open to any opportunities that may arise.