Submitted by Maryana Parfenyuk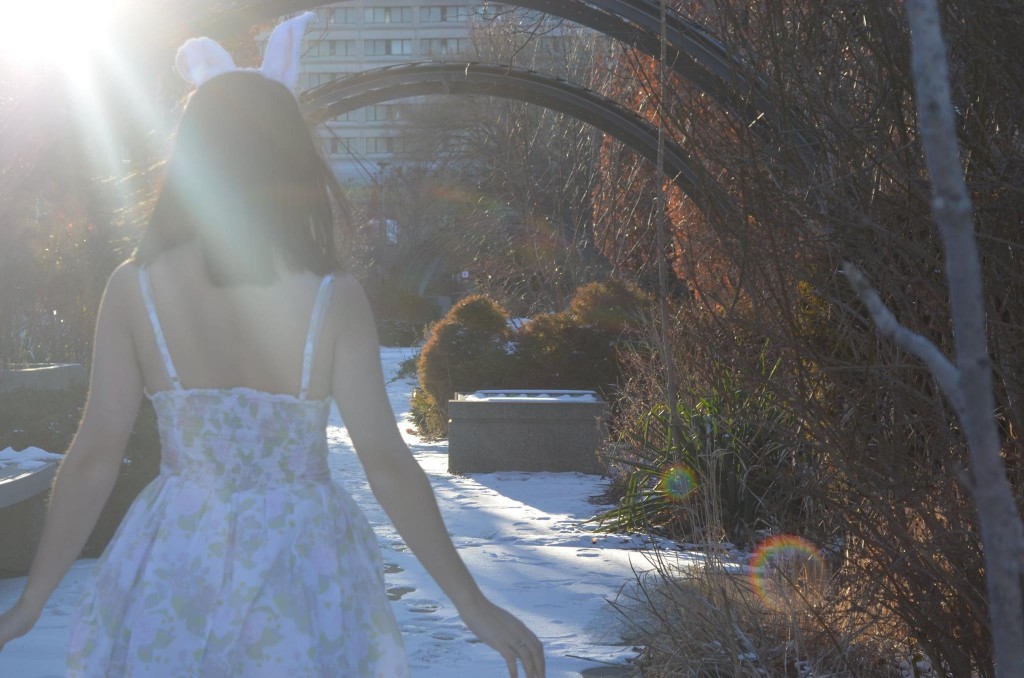 Who:
Torrential Theatre specializes in multimedia theatre and incorporates all fine arts elements (photography, visual arts, design, performance, dance, music, and videography) into a live performance. In doing so, the performance becomes a different experience than traditional theatre. The audience is put in an intimate setting where they are actively part of the performance.
Robyn Barnes is a third year Devised Theatre and Costume and Set Design student
Yasaman Nouri is a third year Devised Theatre and Costume and Set Design student
Maryana Parfenyuk is a third year Devised Theatre and Playwriting student
Rowena Tam is a third year Devised Theatre and Psychology student
Thilini Seevakireedam is a fifth year Theatre Studies and Communications student
Katrina Seltzer is a third year Theatre Studies student
What:
Woyzeck in Wonderland tells the story of Woyzeck by Georg Büchner through the world of Alice in Wonderland. With the use of multimedia, this piece explores issues of mistreated mental health in society as the impoverished Woyzeck attempts to make sense of the world around him. 
When and Where:
The performance will take place in EWAG (Eleanor Winters Art Gallery) located in Winters College. Entrance is by donation at the door.
March 10th at 8:00 pm (opening reception at 7:00pm)
March 11th at 8:00 pm
March 12th at 2:00 pm
Why:
A chance for the York community to be exposed to non-traditional styles of theatre (similar to the kind of stuff they would see in the Devised Theatre Festival but not so much in the mounted Theatre@York shows)
The show has themes of mental illness and references to drug culture. It shows how extreme a case can become if it is mistreated.
Follow the White Rabbit!
Instagram: woyzeckinwonderland
Facebook: Torrential Theatre presents: Woyzeck in Wonderland