An interview with Vasili Arnokouros, the founder of the new student band Aundein. 
Interview conducted by Emilio Bernardo-Ciddio.
Band Member Bios:
Vasilios "Vasili" Arnokouros
Vasili is a multi-instrumentalist singer-songwriter from Markham, Ontario and sings lead vocals in Aundein. A classically-trained guitarist at York University, Vasili has had music in his life from a very young age. Progressing over the years he wrote songs and experimented with recording. Upon attending York, Vasili assembled the members of Aundein while striving to complete the LP Semblance. He is the primary songwriter/composer for Aundein.
Victor Zohni
Victor Zohni is a Richmond Hill based guitarist-singer-songwriter currently playing guitar and singing backing vocals in Aundein. Victor takes a wide variety of musical influences to his playing, and enjoys performing around the GTA. As a Digital Media major in his final year, Victor strives to find innovative ways to improve music and art.
Daniel Sheahan
Danny Sheahan is a vocalist, keyboardist, and percussionist from Mississauga, Ontario currently attending York University's music program and playing keyboards in Aundein. He started playing the piano at age 5 and has been performing in school musical productions since the 1st grade. Danny currently studies percussion at York and has musical performance experience with experimental music groups at various venues throughout Toronto.
Christopher Anderson-Lundy
Christopher Anderson-Lundy is a multi-instrumentalist from Whitby, Ontario in his second year in the jazz program at York University, and primarily plays bass in Aundein. He has studied piano, guitar, bass, mandolin, clarinet, and saxophone. Christopher regularly performs a wide variety of music with several groups in Toronto and the GTA in many styles including jazz, hip-hop, soul, fusion, and folk. These varied musical approaches and experiences have helped him form a unique sound and voice.
Justin Kim
Justin Kim is a drummer from Mississauga, Ontario currently studying percussion performance at York while playing drums in Aundein. He enjoys teaching and playing around the Toronto area. He takes inspiration from a variety of musical sources from the classical to contemporary era and enjoys performing in bands and orchestras. He continually strives to attain greater technique.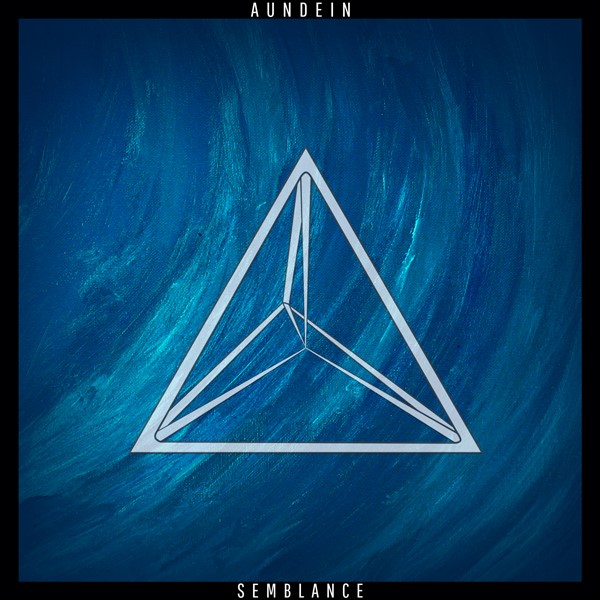 What inspired you to create this group?
I've always wanted to start a band since high school, but it was just a matter of finding people who could play and were interested. During my first year at York I met Daniel in class and we performed open mic nights almost every week with a new set of 3 songs each week. His music interests were similar to mine and he had a great musical sensibility. We weren't really calling ourselves a band at this point but it's something we both wanted. Eventually I met Christopher and he helped us perform 3-part vocal harmonies a couple times at the open mics. I played a bigger set with Daniel, Chris and a couple other guys from the York Musician's Society, and I watched another performance Chris was in. He was wicked at sax so I asked him to join me and Daniel in our endeavors. At this point I'd say we were officially a group. Soon the summer came around and I started recording Semblance with my own material I had been writing over the year. We planned on getting two more people for the band to complete the line-up. After I had made some progress recording I showed it to my old friend from high school, Victor Zohni, who was a proficient guitar player. After expressing interest he joined what would soon be known as Aundein. Daniel later recommended Justin Kim to play drums. So it kind of fell together on its own.
What inspired this album? Is there a story or message behind it?
When I write songs I compose all the music first without any lyrics or meaning. It's just spur of the moment. I usually write a song or two every month in my spare time on guitar. From there I record the guitar and slowly start adding instruments I feel would work with the song. After going through this process with Semblance, Chris and I decided what each individual song would be about under an overarching theme of "the idea of something as opposed to the reality." Christopher, Victor and I were the lyric writing team, bouncing ideas off each other and Daniel. As for a specific message behind each song, I want to keep that ambiguous so each song can mean something different to each listener even though there was something in mind while writing it. I believe it's better to leave a little mystery in each song.
Which artists influence your music making?
Radiohead was an important early influence for me and later on I got into Grizzly Bear. I took influence from their interesting song structures and instrumentation. Things happen unexpectedly in their music, which led me to some of my more ambitious ideas in Semblance. The indie/contemporary folk guitar work by Grizzly Bear influenced me a lot; I try to make my guitar arrangements as full as possible. Some of my other influences are Fleet Foxes, Daniel Rossen, Jeff Buckley, Nick Drake, Pink Floyd and Father John Misty.
Can you describe the process you went through to make the album? What major steps or equipment did you use? How did you find musicians for the instruments the band members couldn't play? 
I chose 10 songs I was happy with for the album that I had written on guitar and I wrote them all out in Cubase. From there I decided what instruments I wanted to add to each song and what their role would be, writing them out in MIDI. From here I started recording song by song with all the available instruments I had. After I had finished all of my own recording I hired old friends and friends of friends to play the instruments I could not. While I slowly finished recording all of the instruments, Chris, Daniel, Victor and I would meet up every week to discuss lyrics and melodies for each song, spreading out responsibilities between us. By the winter break, all the instruments had been recorded and all the lyrics written. All that was left was to record was all the vocals, which we accomplished by the New Year. From then till now has been mixing, mastering and getting the business side all ready for release.
How do you intend to advertise and spread your album?
Social media is where we'll start, announcing show dates and such. I'm also going to make business cards and flyers to hand out and put up places. Maybe get people to review it to help word of mouth along. If people like it I think it will spread from person to person so everyone in Aundein will be telling everyone they know about it. We'll see what happens in the next year.
Any plans for the future of the group?
After we release the album we plan on playing as many shows as we can and making our music as widely available as we can. Other than that, we're not sure exactly where this will take us right now.
Any advice for groups trying to record their own albums?
Always be 100% satisfied with something you record. It's hard to get everything exactly how you want it but it's worth it in the end. It's a long process but keep at it.
Here's a sneak peek at Aundein's music:
Stay tuned for more information on the release of Semblance!
In the meantime, follow them on Facebook here.
---