Written by Megan Apa
The playGround Festival is a collection of short plays created, developed, designed, directed, and featuring student artists. Everyone from the artistic directors to the production team backstage are students here at York University. The playGround Festival is a place for students to have the opportunity to mount their own work. It is a place for young creators to push beyond personal boundaries and develop their own authentic voices. For many, playGround is just the first step towards the professional theatre world beyond school. The ideas and relationships that are fostered here on this stage have often continued beyond York onto professional stages.
playGround opens THIS WEEK in the Joseph G. Green Theatre (across from the Starbucks) in the CFT. Come out to the festival to see some excellent shows developed by up and coming artists. Check out some descriptions of the short pieces below!
---
SERIES A
Tuesday, February 9th, 2016 @ 7:30pm
Wednesday, February 10th, 2016 @ 7:30pm
Friday, February 12th, 2016 @ 1:00pm
1. I Fear(Ed) by Deanna Galati
This piece explores the cast and crew's own personal fears and how they manifest in our minds and bodies. It is a piece that asks questions about why we have these feelings and allows us to accept them as part of our everyday lives. We want to create a discussion about where fear comes from and how we can overcome its complexity.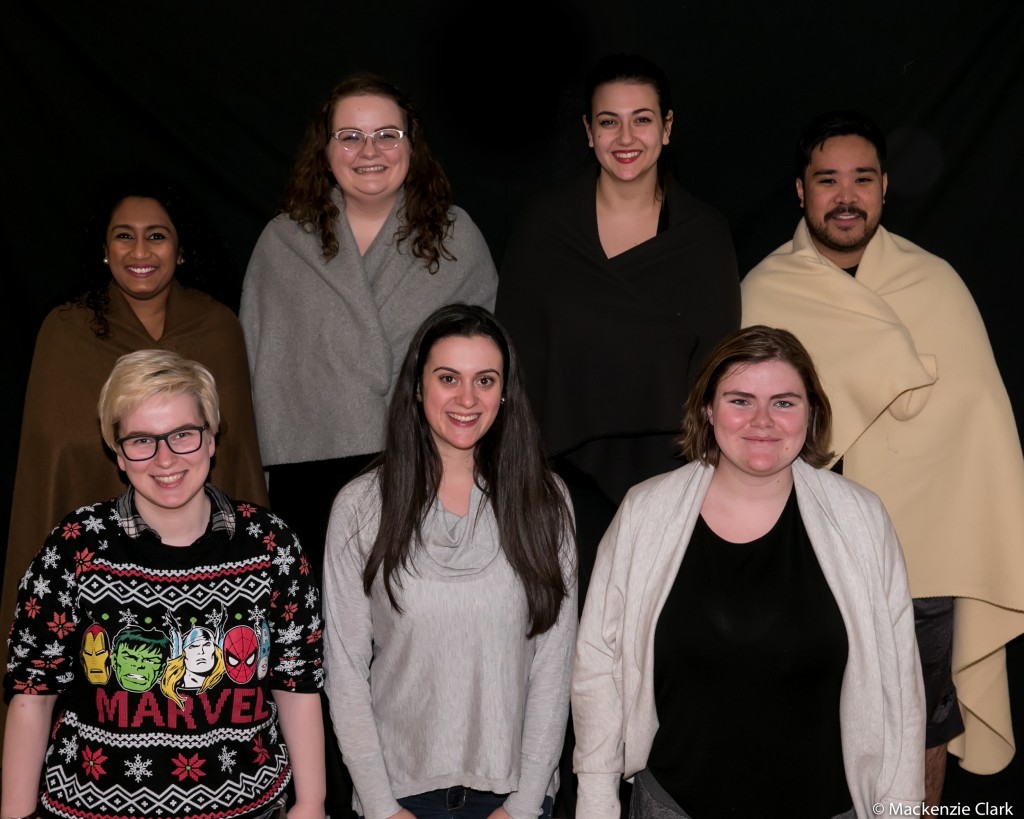 ---
2. Eat the Red Ones Last by Victoria Gubiani
Throughout each performance, the dancers consume a total of 3lbs of Smarties – the equivalent to the weight of a human brain.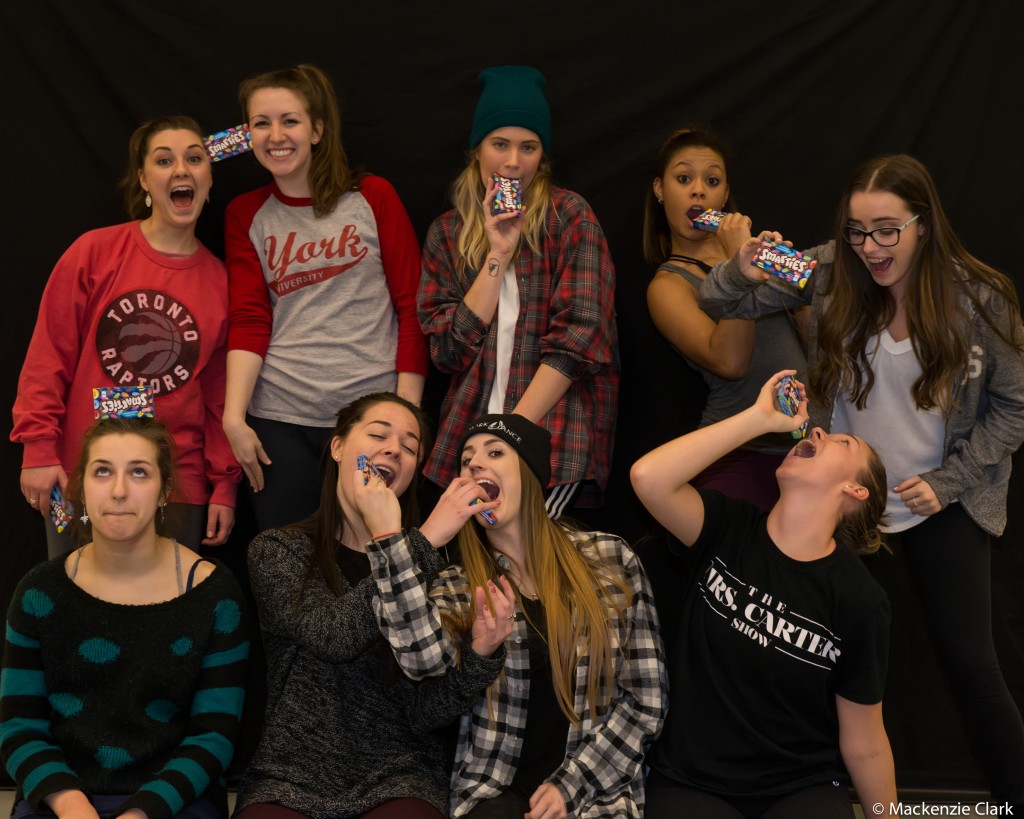 ---
3. Pogo by Curtis te Brinke
In 1994 John Wayne Gacy is executed for the rape, torture and murder of thirty-three young men: Pogo takes you under his floorboards to give a startling new vision of The Clown Killer's life, and everything that came after.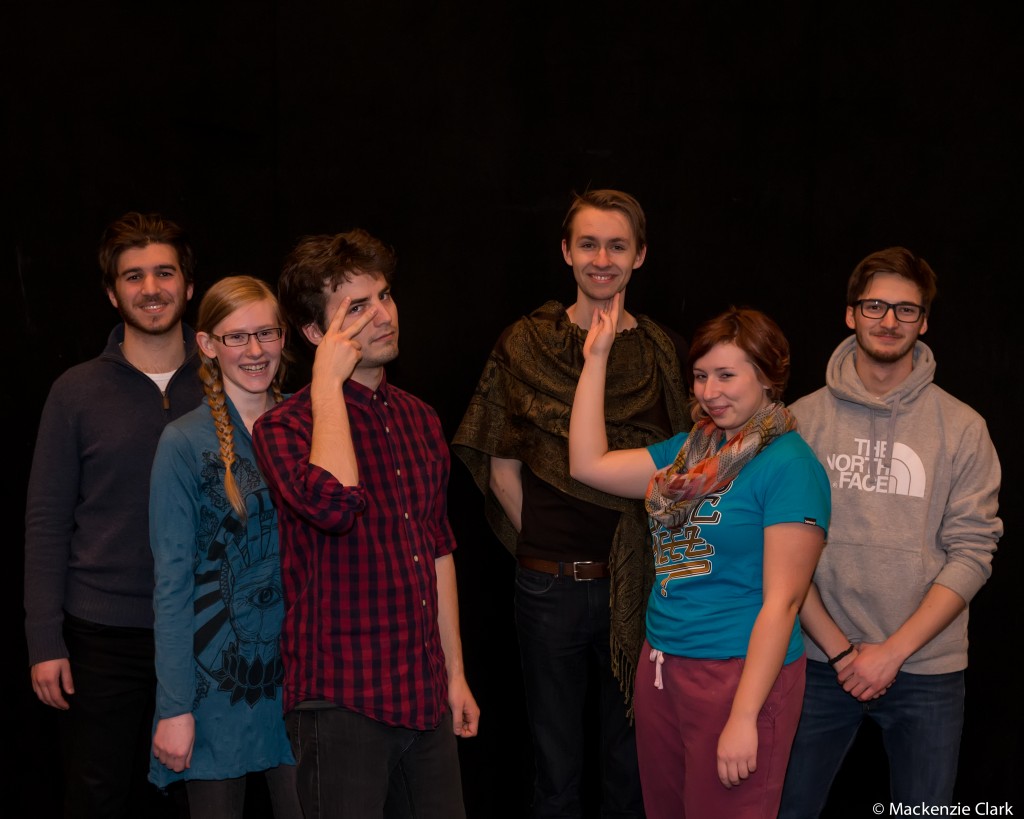 ---
Slow Walkers (Playwright's Unit) by Adam Brewer
Slow Walkers is a piece that investigates the social phenomenon of complaining through slam style poetry.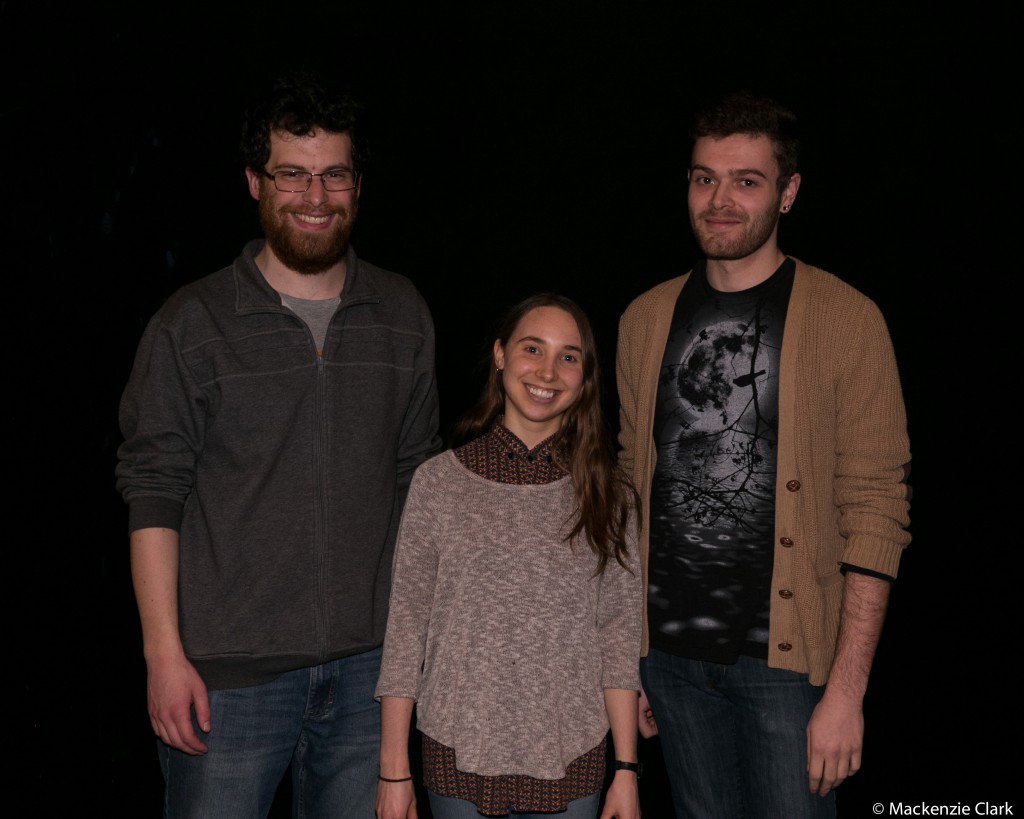 ---
4. Slightly North of Nowhere by Keegan Moore
An exploration of the mythology and conflicts of identity creation in small town Ontario.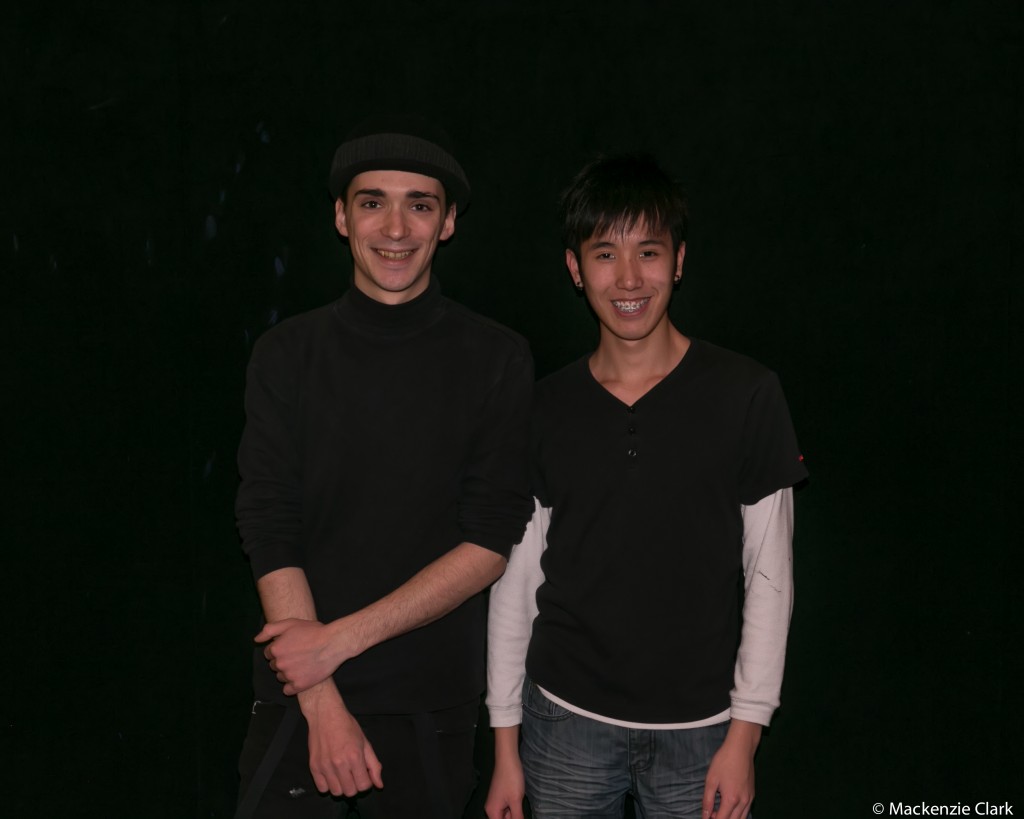 ---
5. Ami by Moe Baloch
El is a friend, a parent, a teacher… Javeed is a student, isolated from the world by the voices in his head.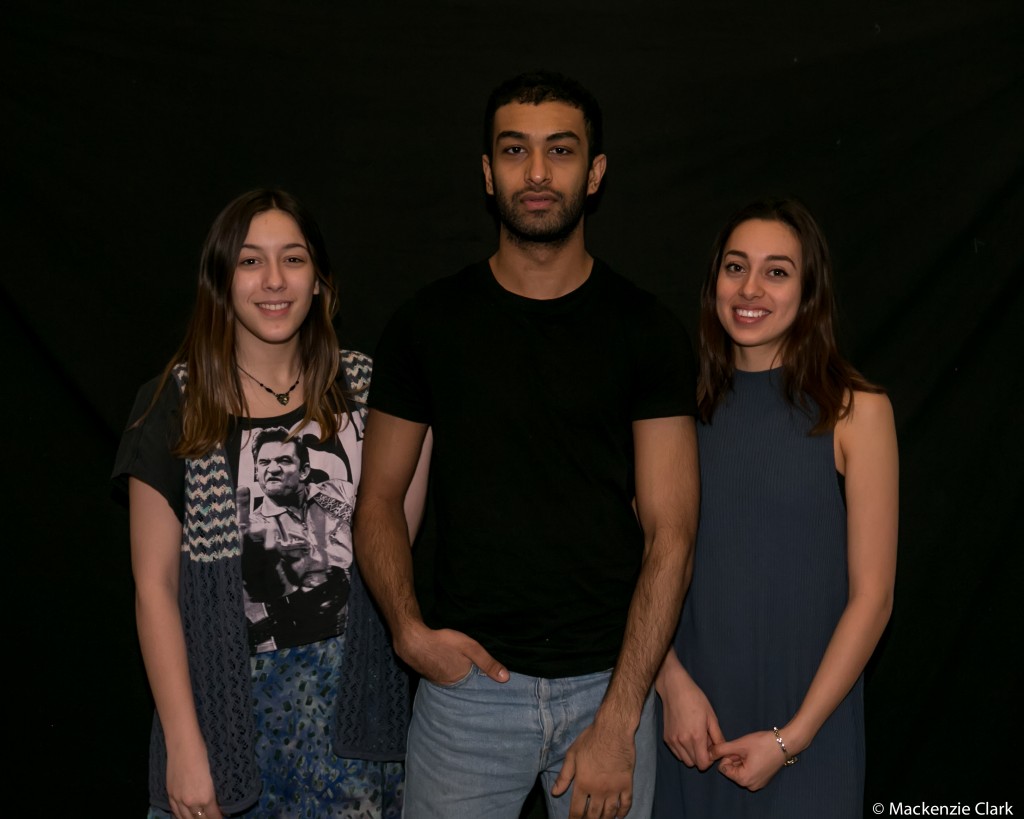 ---
6. The Oversexualization of Conversation in the 31st Century by Joel Edmiston
Your snapchat story 1000 years in the future may be bleak if you don't stand up against sitting down lmao 🙂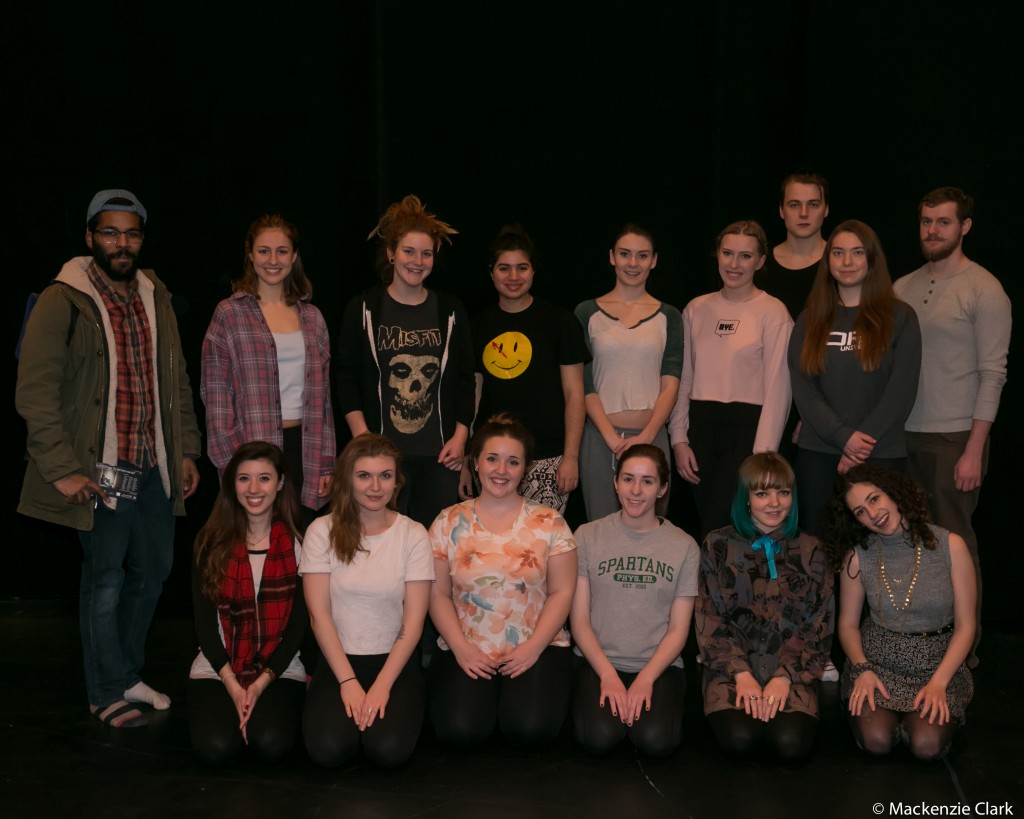 ---
6 Break Ups (Intermishap) by Alomar Kocur
Inspired by real breakup stories, this piece explores the revelations and cathartic moments during the tipping points of six different relationships.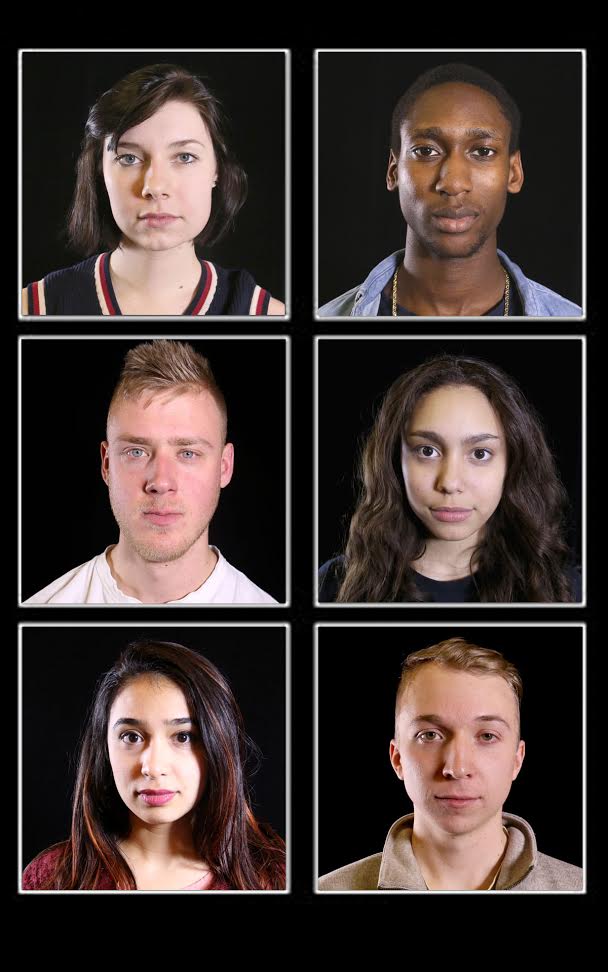 ---
SERIES B
Wednesday, February 10th, 2016 @ 1:00pm
Thursday, February 11th, 2016 @ 7:30pm
Friday, February 12th, 2016 @ 7:30pm
1. This One Time When by Sadie Rose Epstein-Fine
Everyone has stories. Often the stories we don't think are worth telling are often the ones we should tell the most. This One Time When merges storytelling and dance to highlight the small events that happen in our daily lives.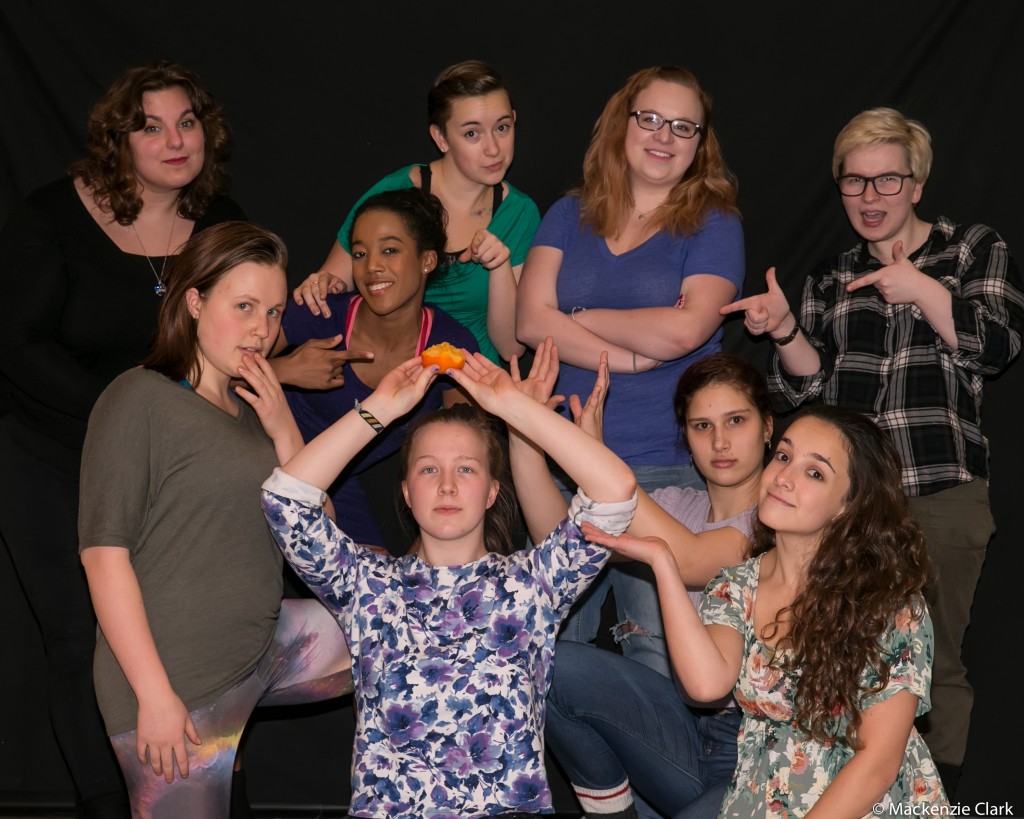 ---
2. Windshield by Ran Zhu
Life has taught us that love does not consist of gazing at each other, but in looking outward together in the same direction. A mother, her son, a dead father and a long drive home from prison.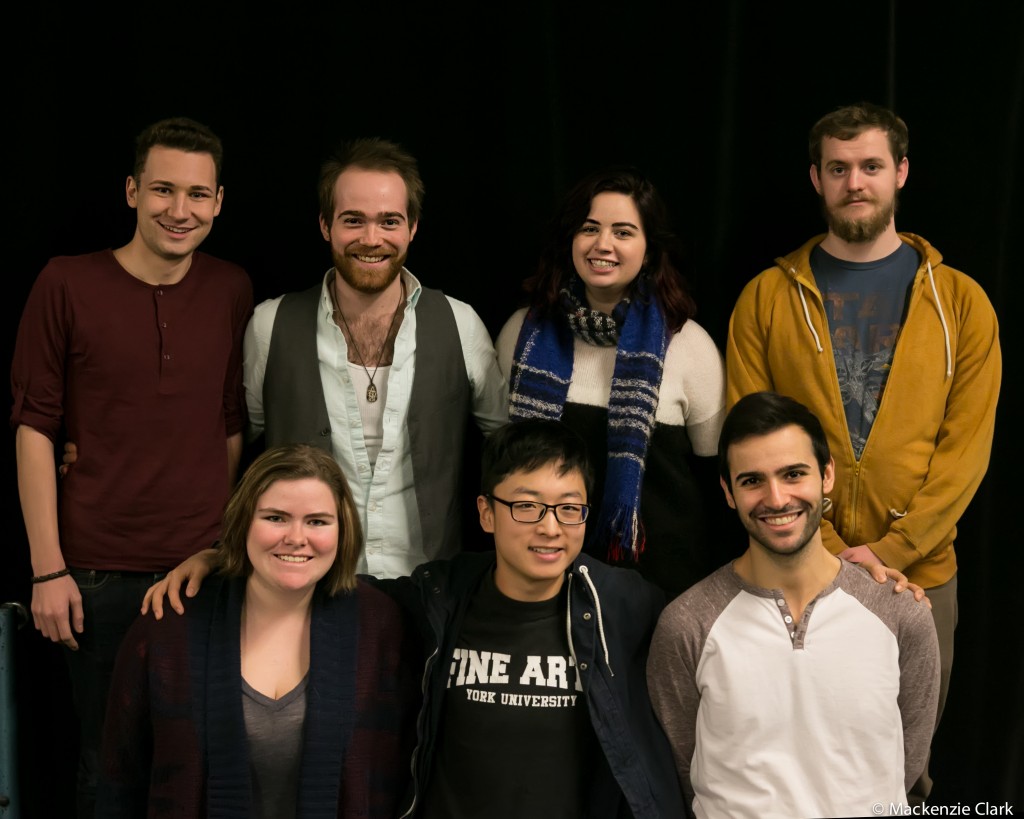 ---
3. The Beast's Library by Ryan Borochovitz
The Beast's Library is a satirical take on Beauty and the Beast, and addresses the issue of femininity in the Disney canon.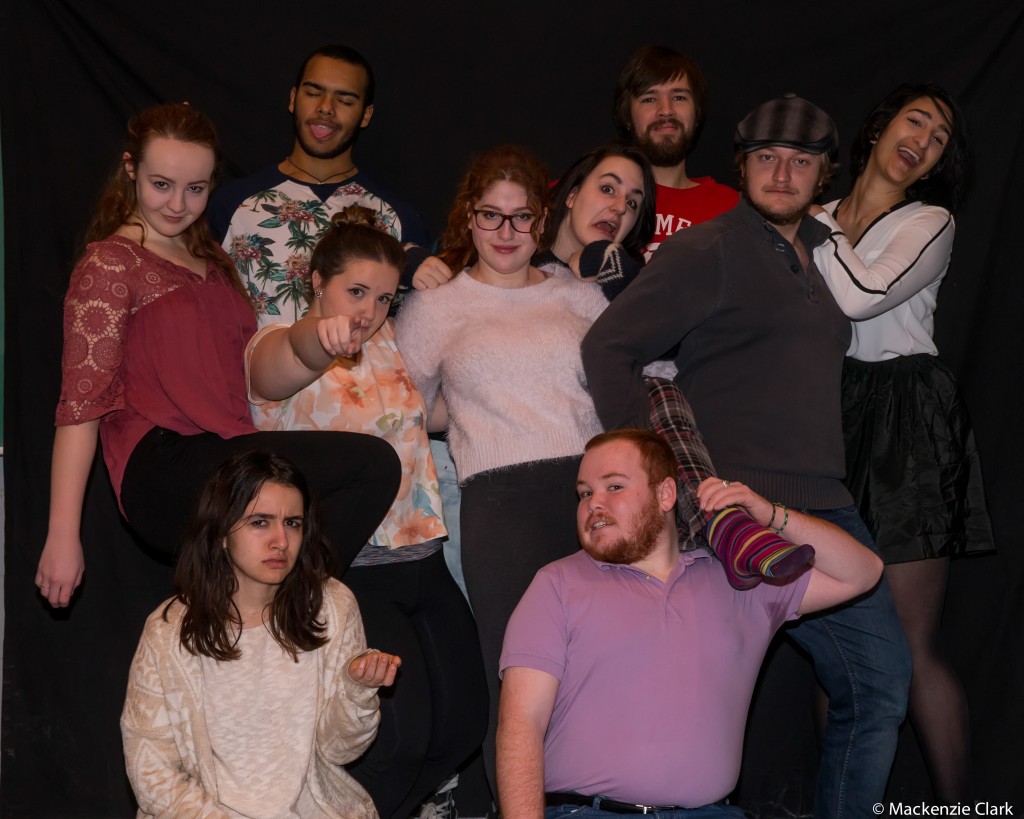 ---
Snap (Playwright's Unit) by Zack Lovetime
A celestial look at the duelling worlds of reality and otherness inside the mind and the effects of drug use on an individual's memories and future.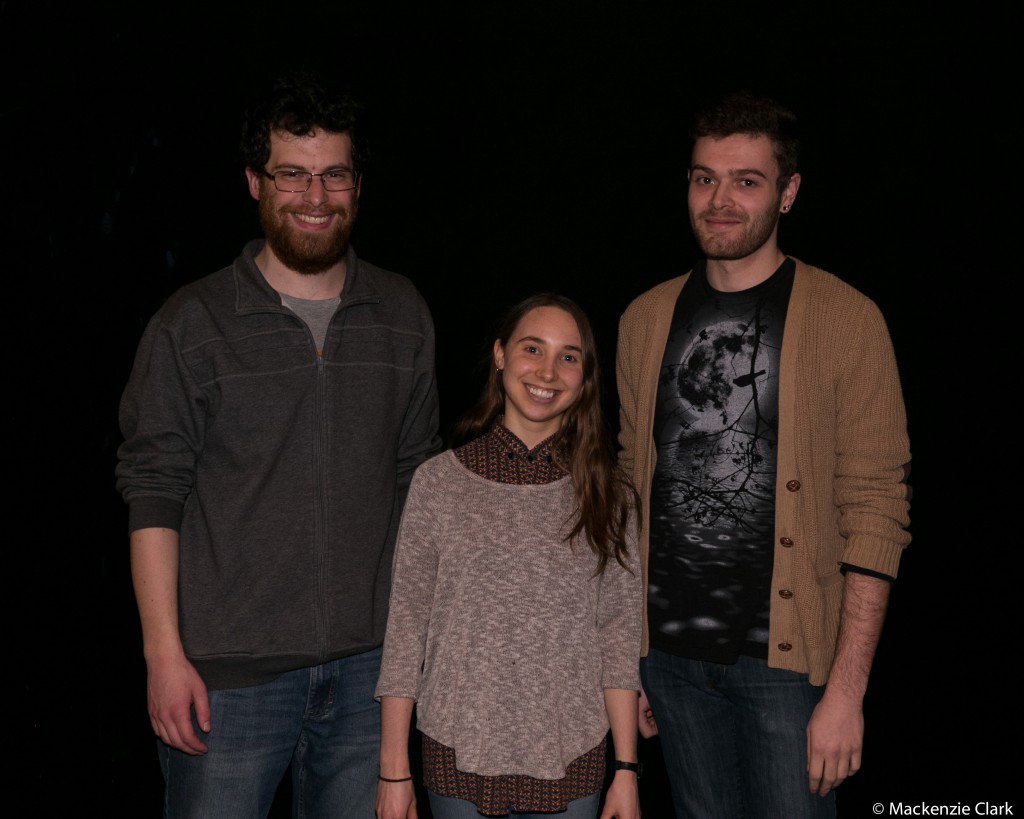 ---
4. Lana Del Rey Complex by Katherine Doering
A dark satire that looks at how we as artists attempt to validate ourselves by proving that we are artistic, unique and, most importantly, troubled.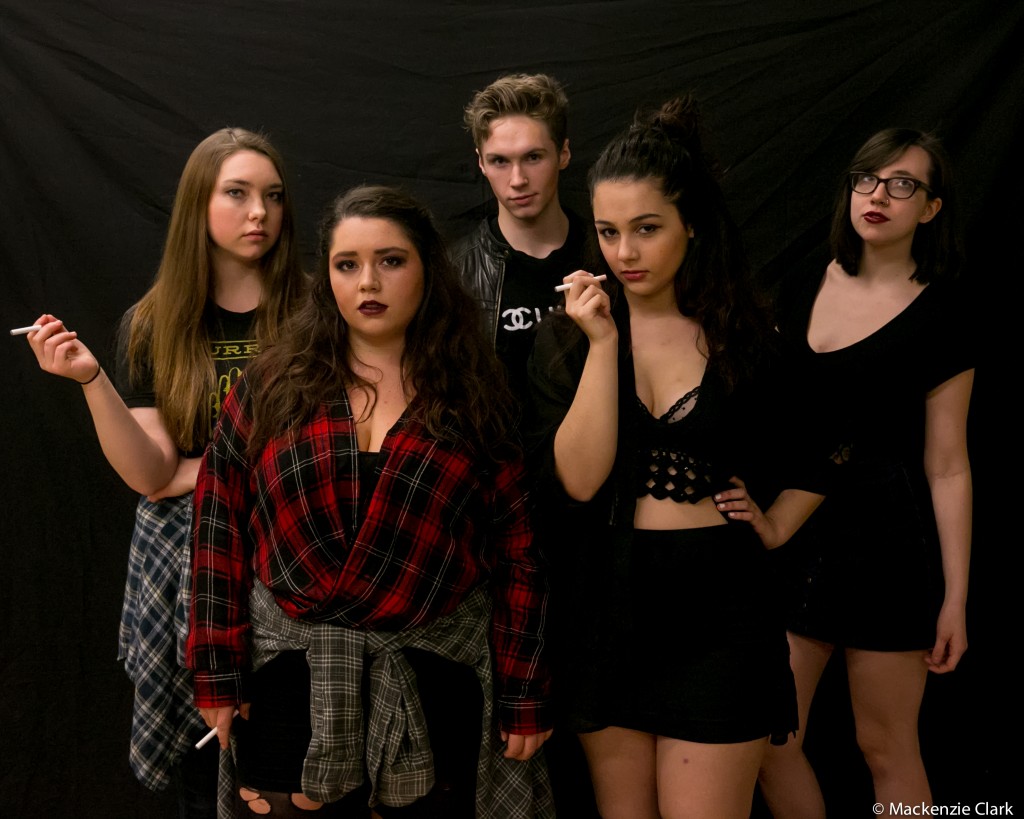 ---
5. Silence S'il Vous Plait by Shannon Farrell
Claudette was content in spending her life alone as a street mime… until she met Jinxy.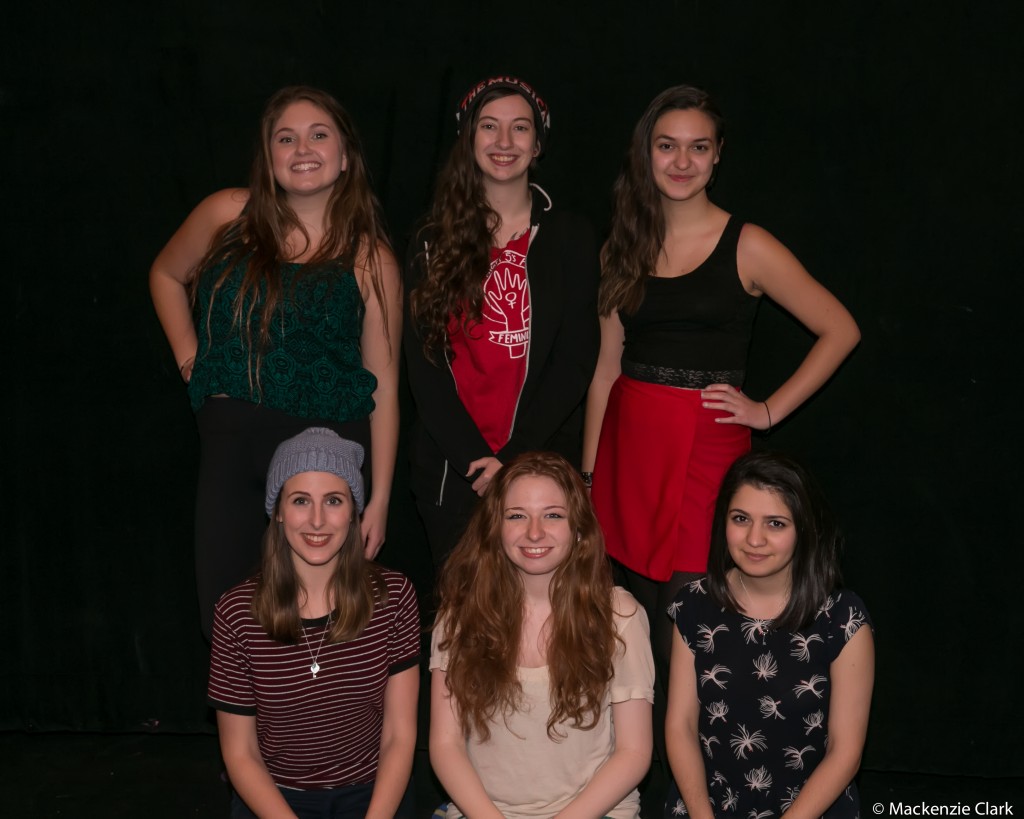 ---
6. Internal Iniquity by Adriana Berardocco
Focuses on MAN and his encounters with Vanessa all while answering questions from a mysterious VOICE.
---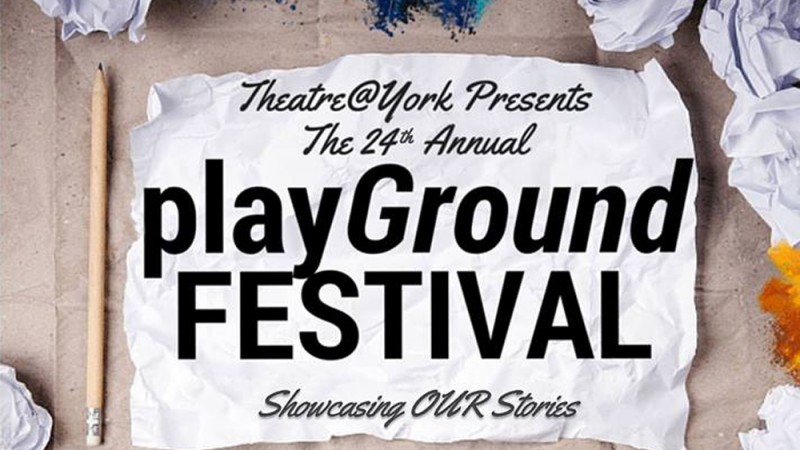 Don't know which series sounds more your taste? To be safe you should probably see them both! Check out the event page on the blog for details, and buy tickets here.
And don't forget to follow playGround on Twitter!
---